Yui Hot Spring Area
Natural hot spring that is as soft as lotion
This famous hot spring in Okuyugawara was written about in the Manyoshu (Japan's oldest anthology of poetry).
It is known to support healing and relaxation while moisturizing and softening your skin like lotion Enjoy the hot spring bath where you can relax your mind and body.
Large Public Bath
Facing the nature of Okuyugawara, you can fully enjoy the 100% natural hot spring. The open-air bath, surrounded by the scent of trees and the colors of green, will make you forget the passage of time.
(Operating hours: 3:00pm-10:00am the following day)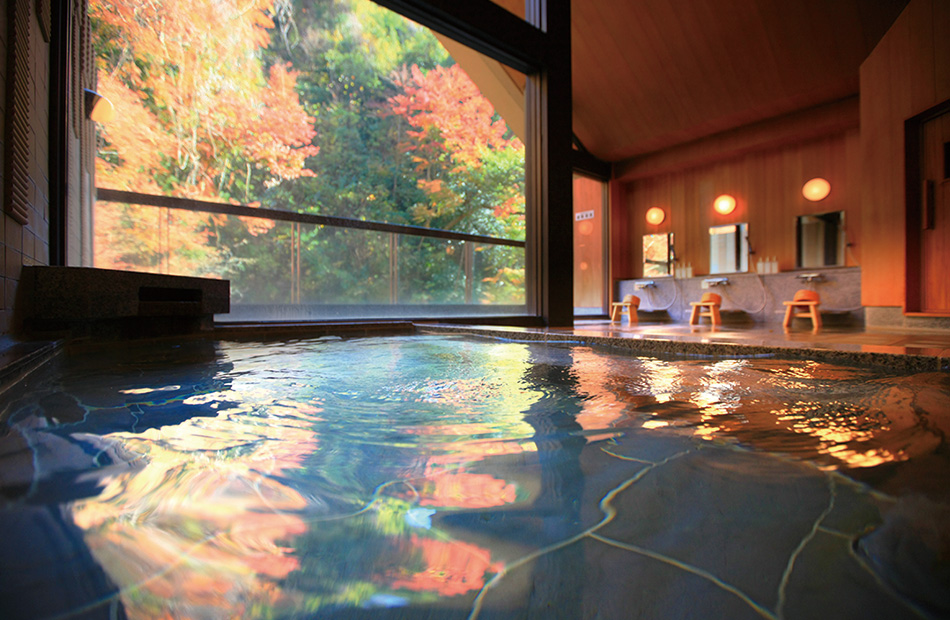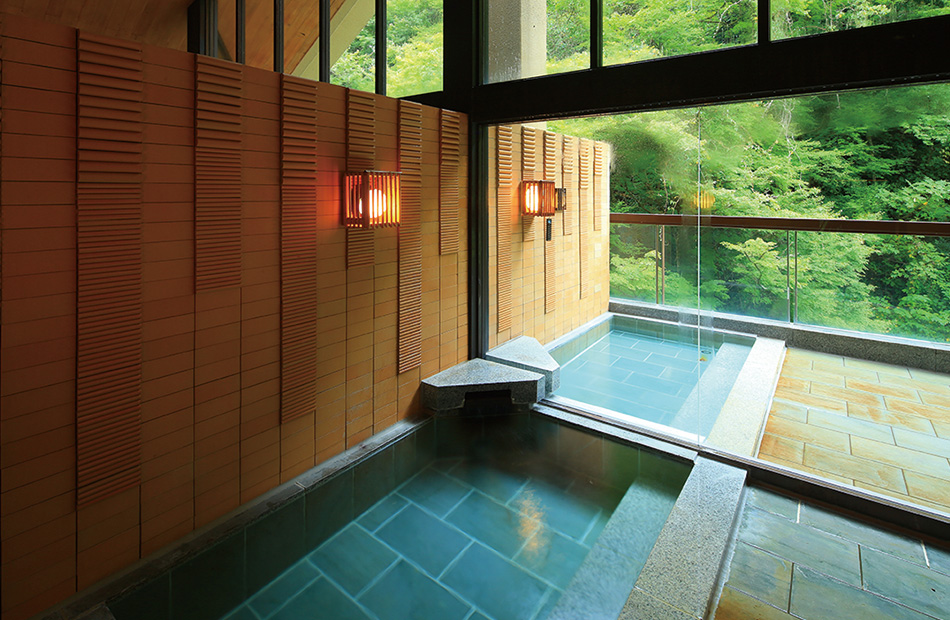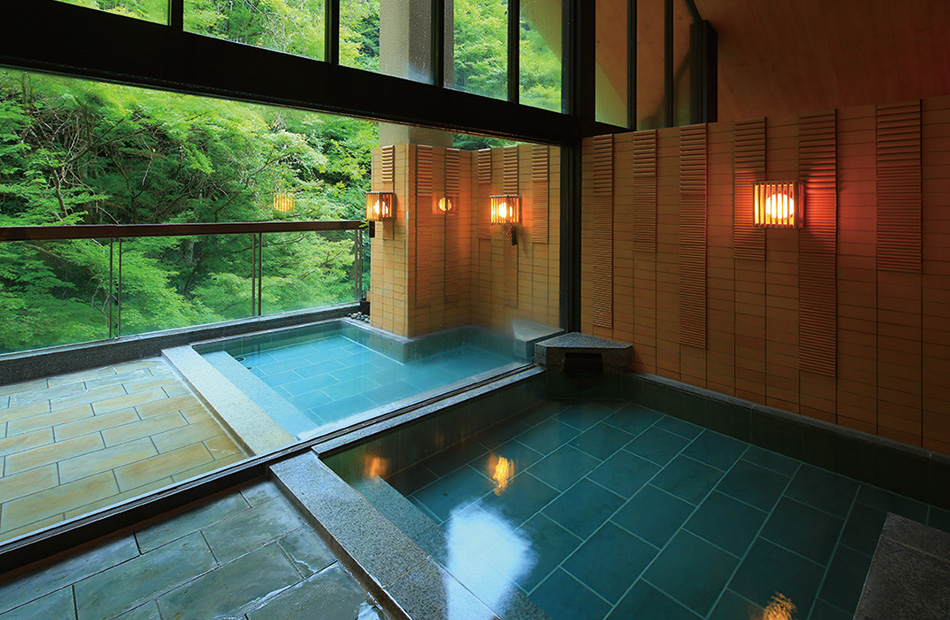 Guest Room Cypress Bath
The bathtub is a guest room bath made entirely of cypress.
The cypress aroma, the warmth of the water, and the greenery outside the window create a relaxing and private time.
(Natural hot spring only in guest room "Hou")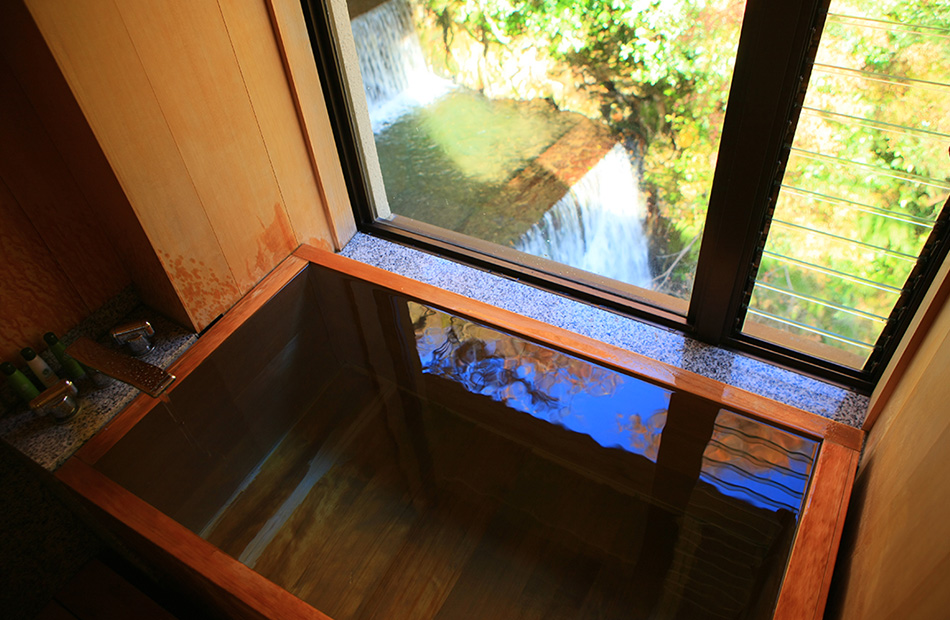 Spring Quality and Effect
The rich sanatorium spring water is called "hot water for wounds" and has long been known for supporting quick recovery from bruises and wounds and from surgery. Enjoy the spring and its pleasant and moisturizing effect on the skin (Sodium, calcium, chloride, sulfate spring).