Homura Guest Room
A private healing villa in Okuyugawara
This is a continuous space that leads from a Japanese-style room with to a private garden and a private open-air bath. Spend a relaxing time with your loved ones, which are limited to 2 groups per day and are close to the nature of Okuyugawara.
SOU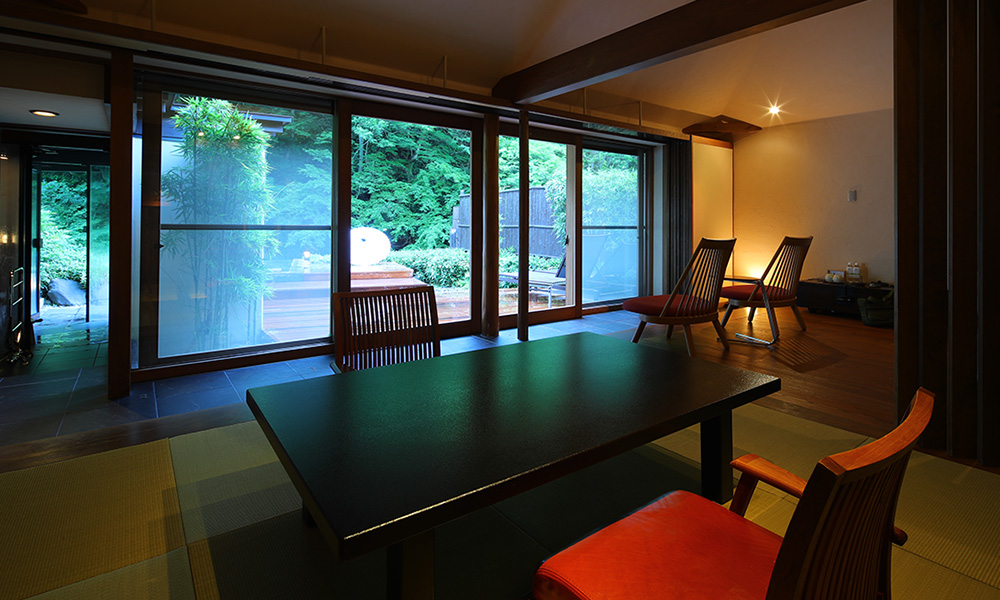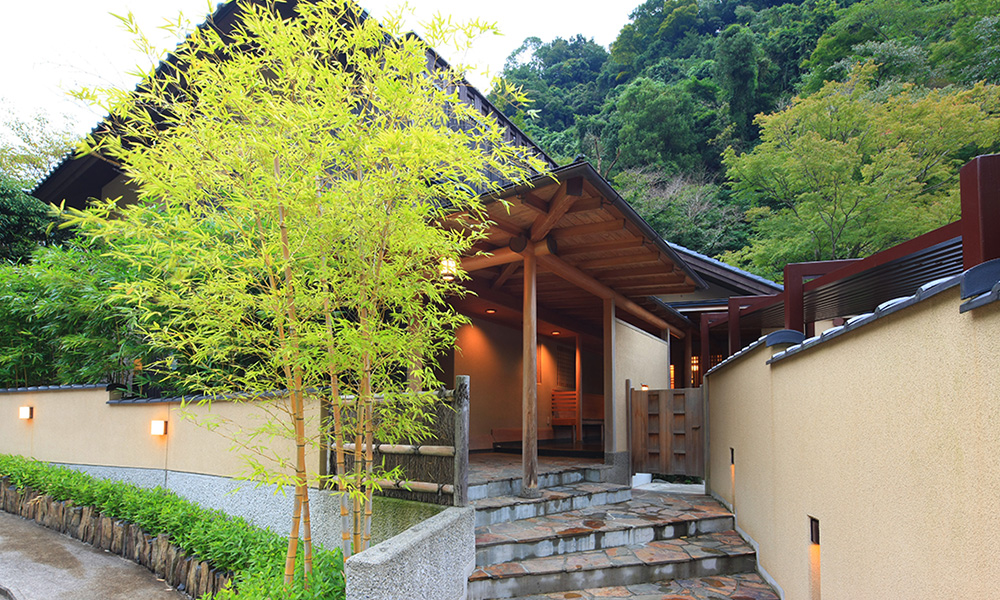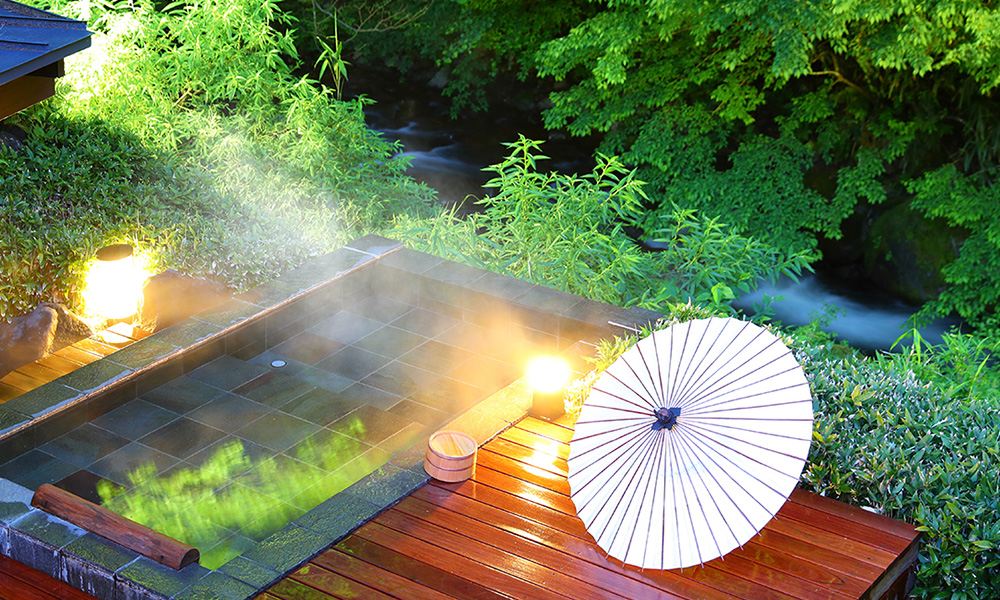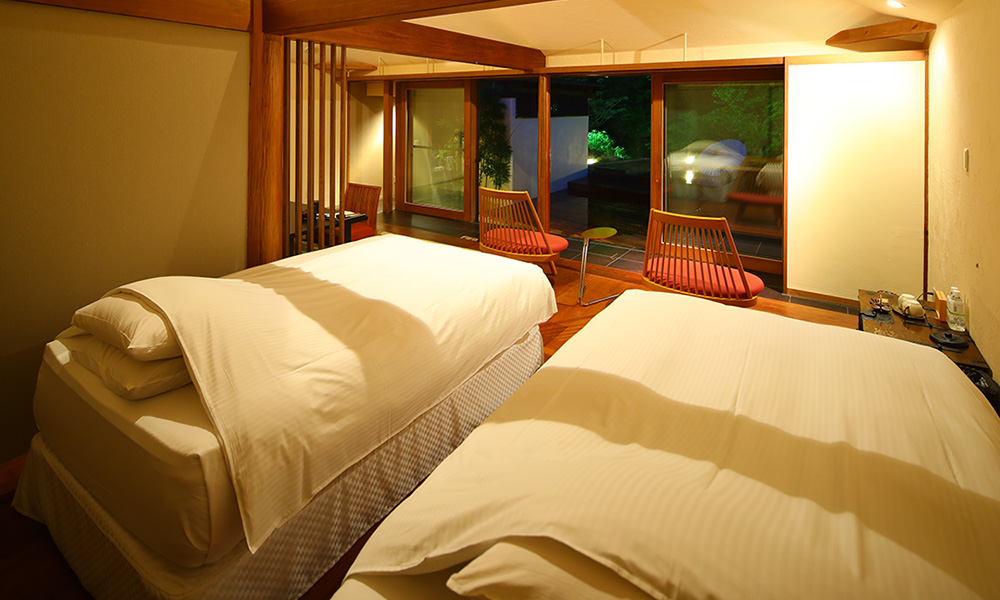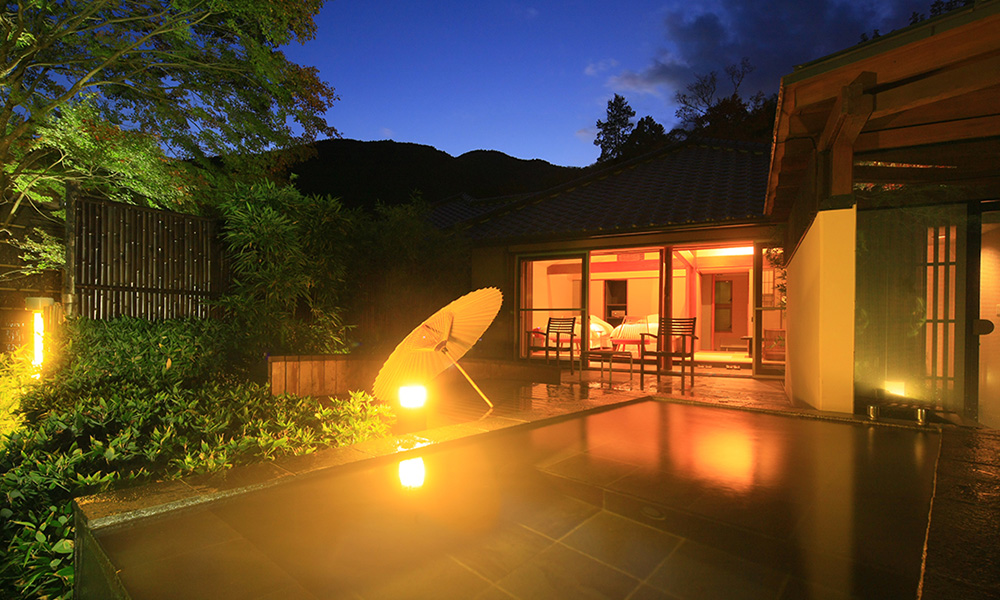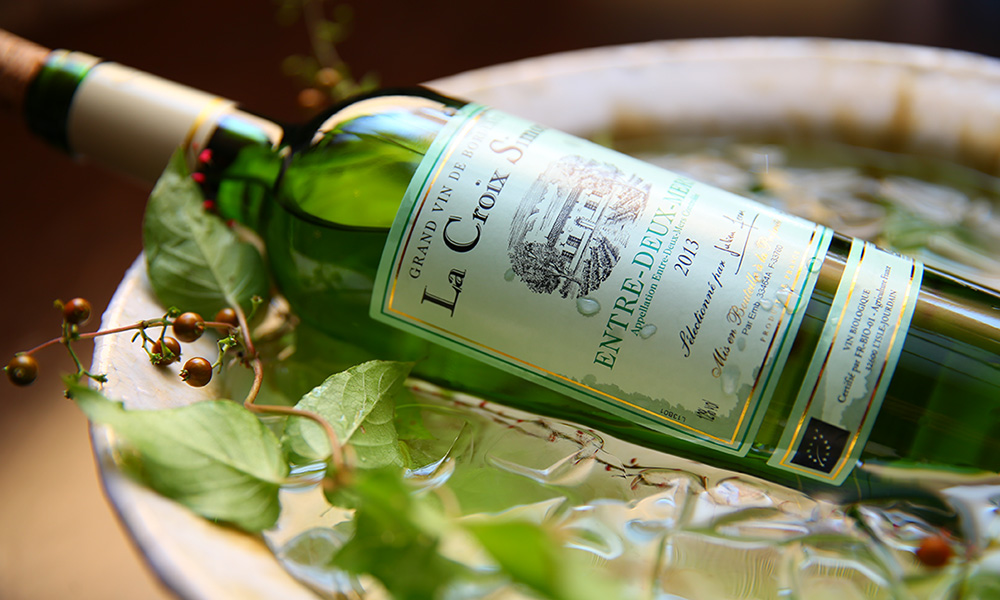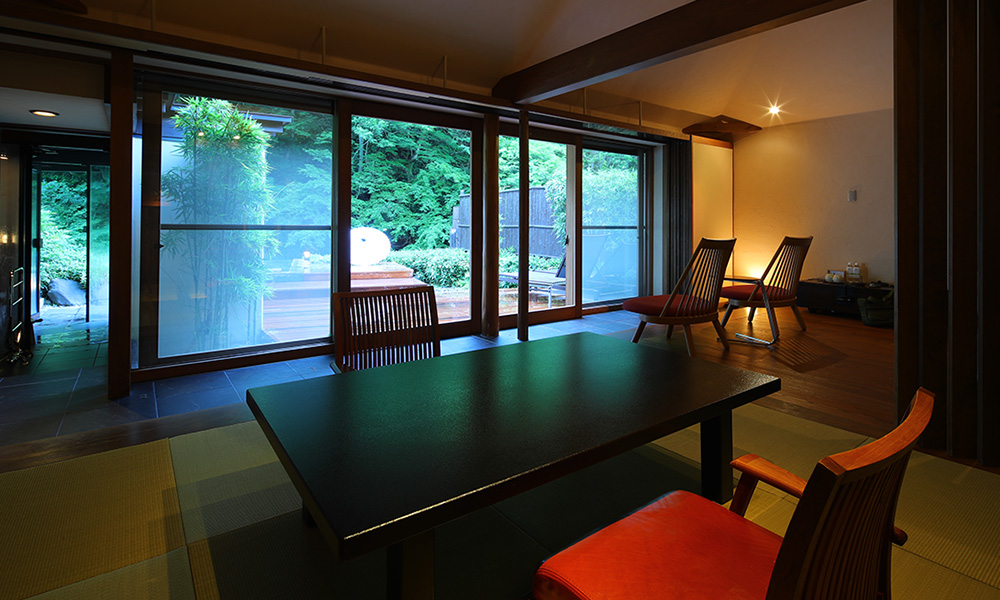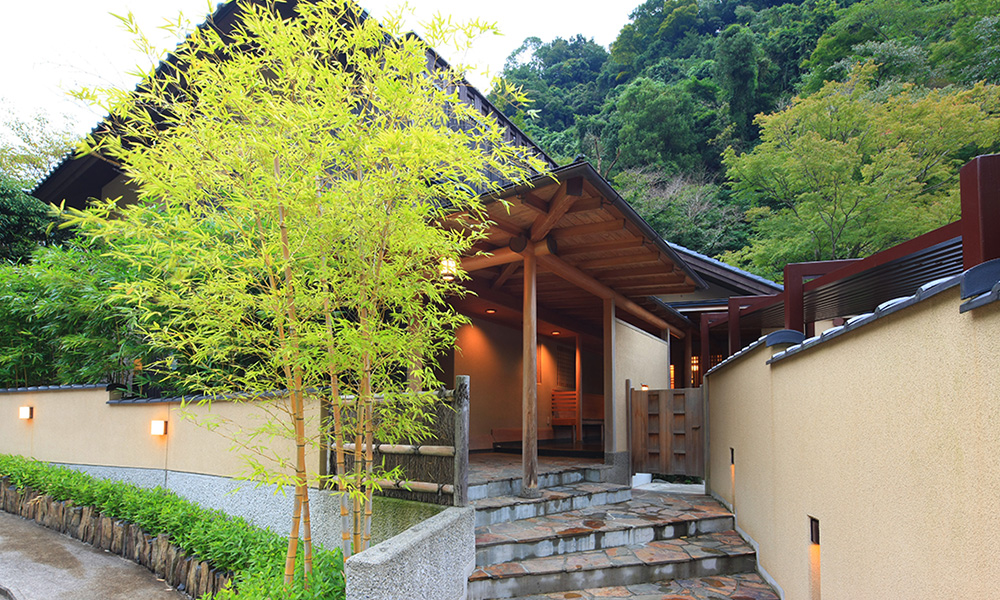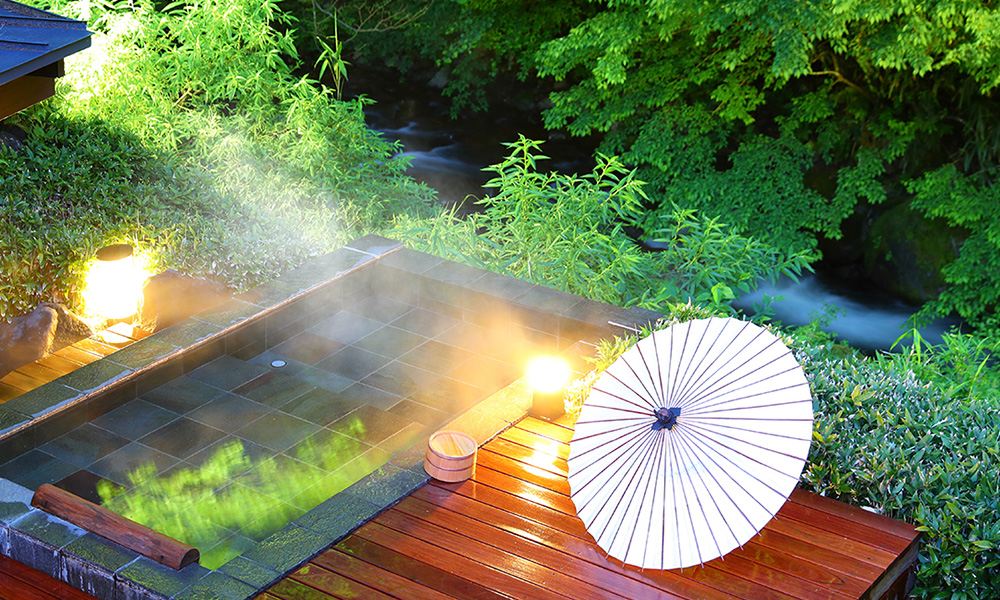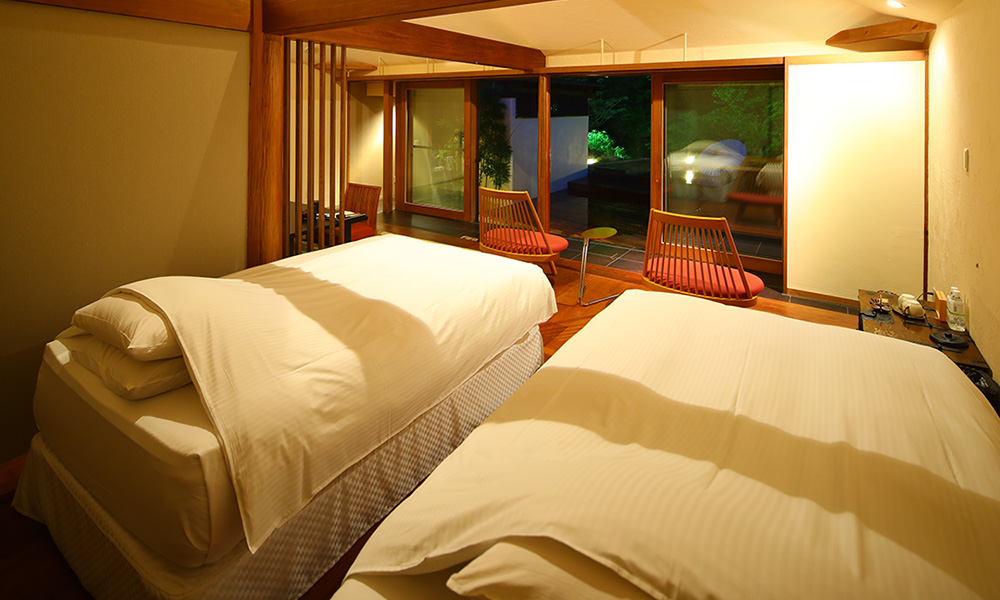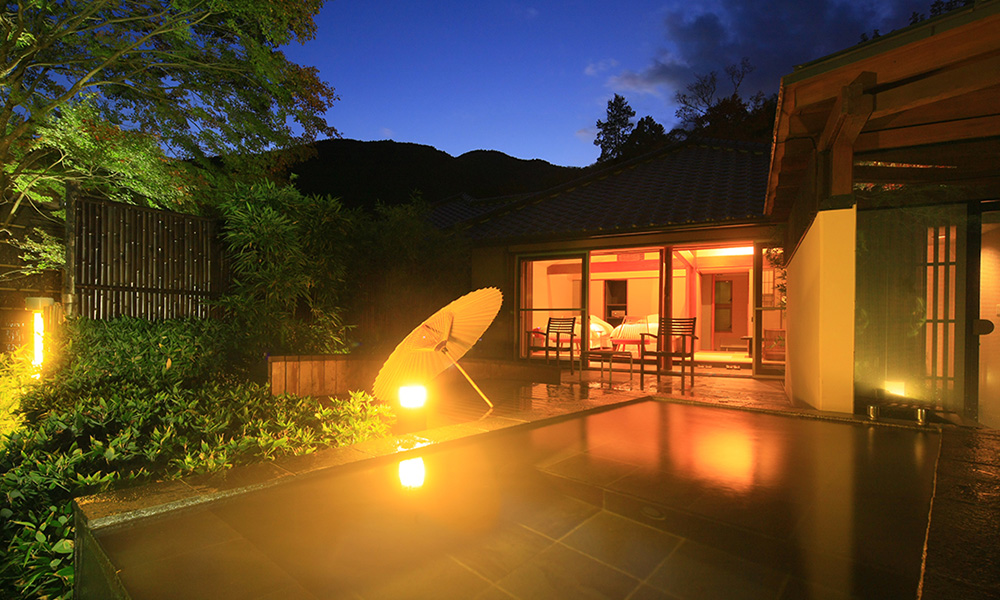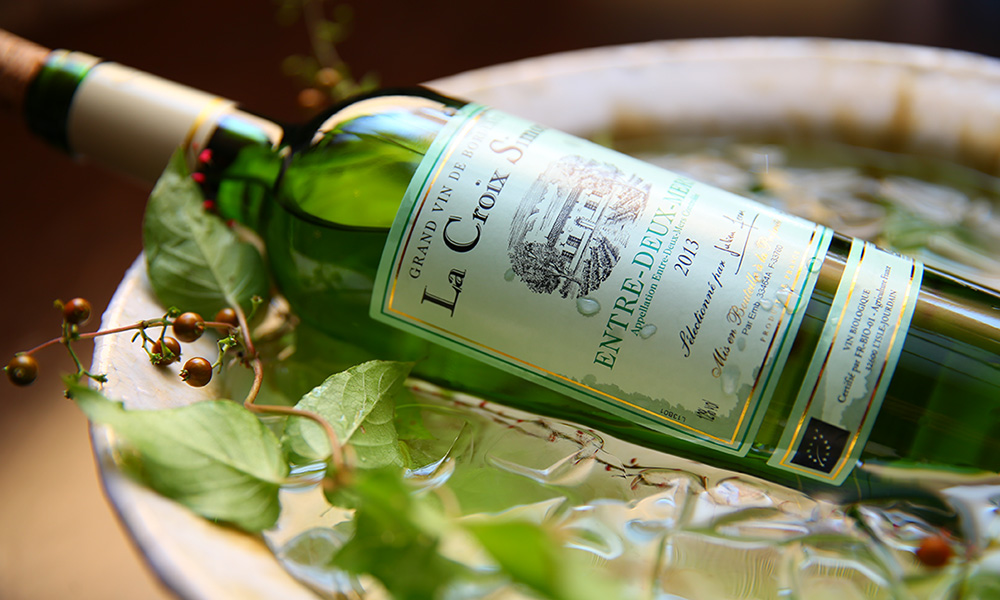 This is a Japanese-Western-style room. Enjoy a drink in the evening while looking up at the sky in the open-air hot spring on the terrace.
Capacity:2 people
Floor:1st floor, 1 bedroom
Size:70㎡(+ 30㎡ of terrace)
Bedroom:1 room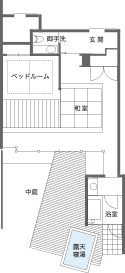 ---
Room Overview
Japanese-style room, bedroom, deck terrace (30㎡), outdoor bath, sleeping bath, indoor bath
---
Facility
2 semi-double beds (W1200*D210), refrigerator, wine cellar, TV, DVD player, audio equipment, safe, tatami chair, lounge chair, hair dryer, electric toilet seat, Wi-Fi, U-NEXT
---
Amenity
Yukata(casual kimono), hand towels, bath towels, soap, shampoo, conditioner, skin care set (cleanser, lotion, milky lotion), toothbrush set, razor, shower cap, comb, cotton pads, cotton swabs, hair turban, hair brush, deodorant spray for clothes
---
MOMIJI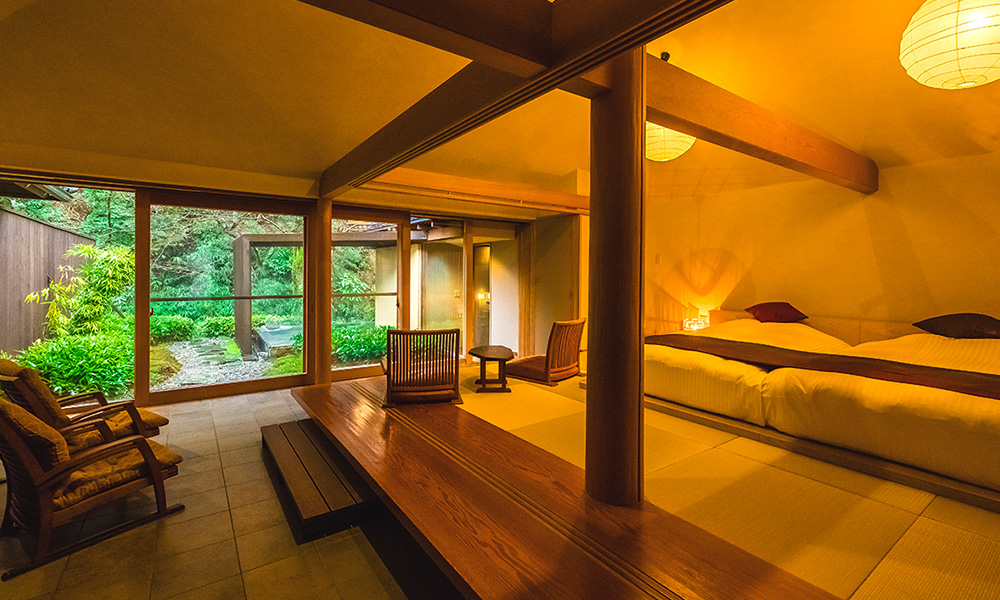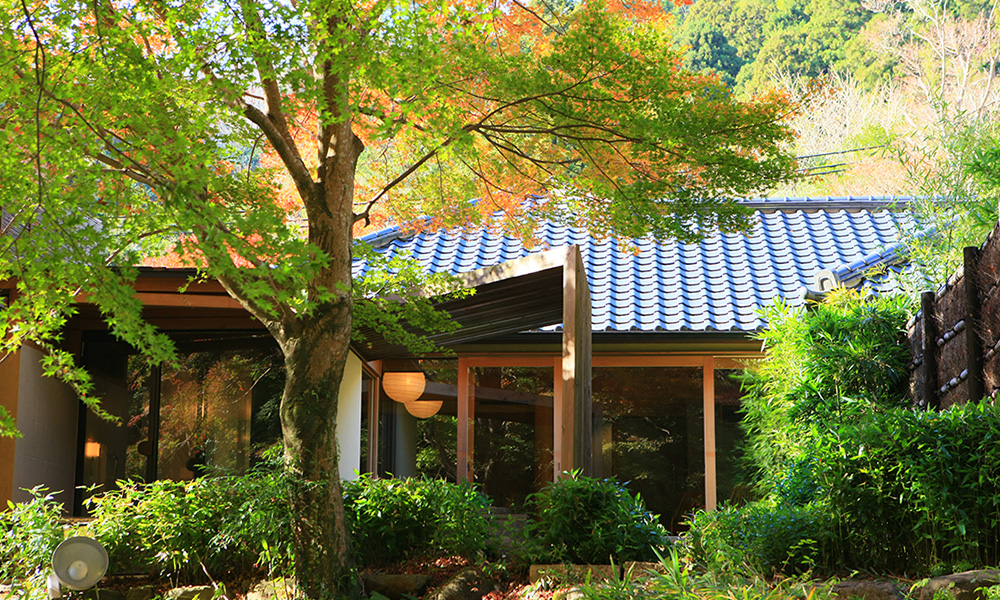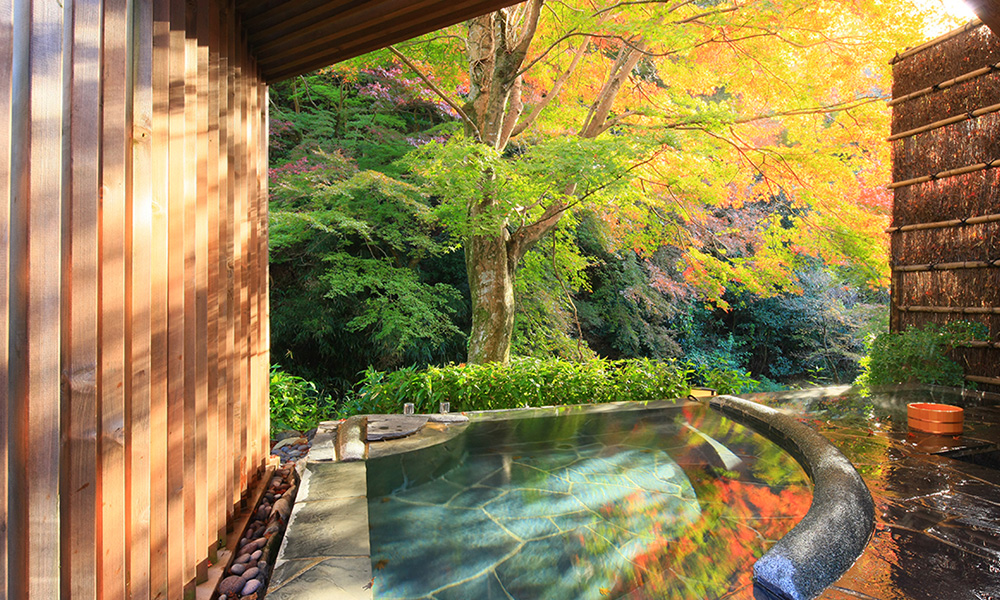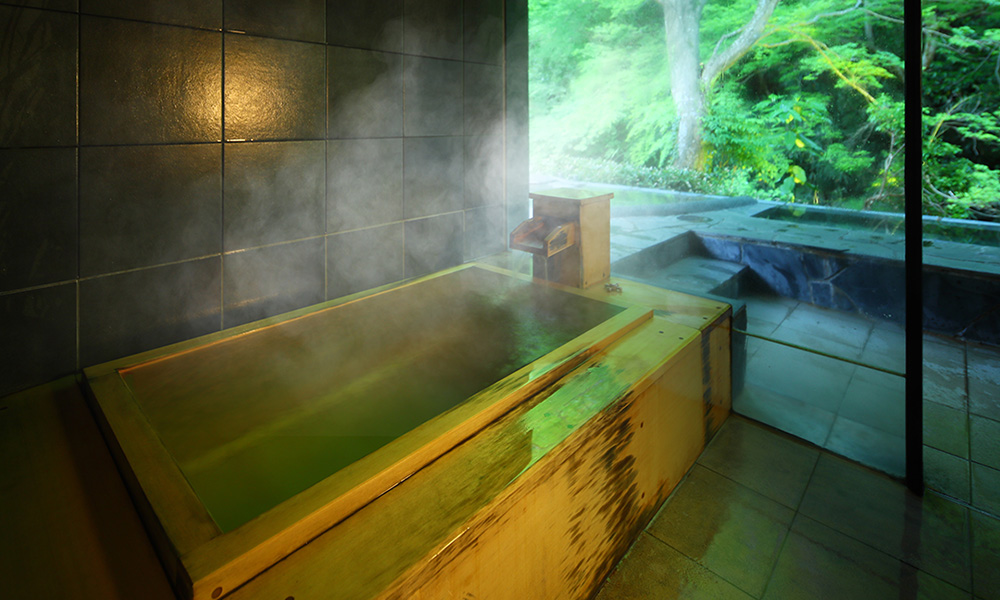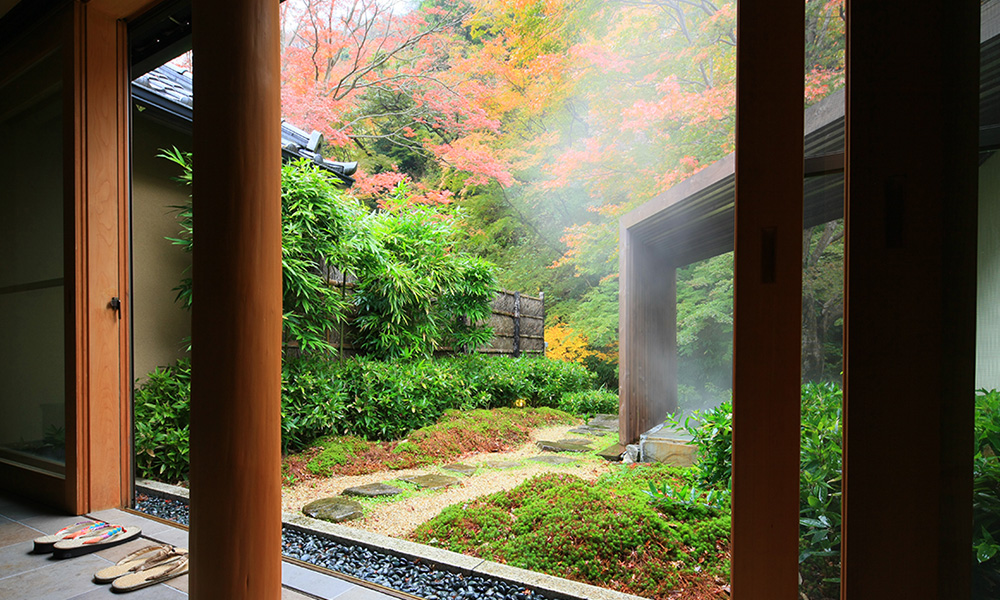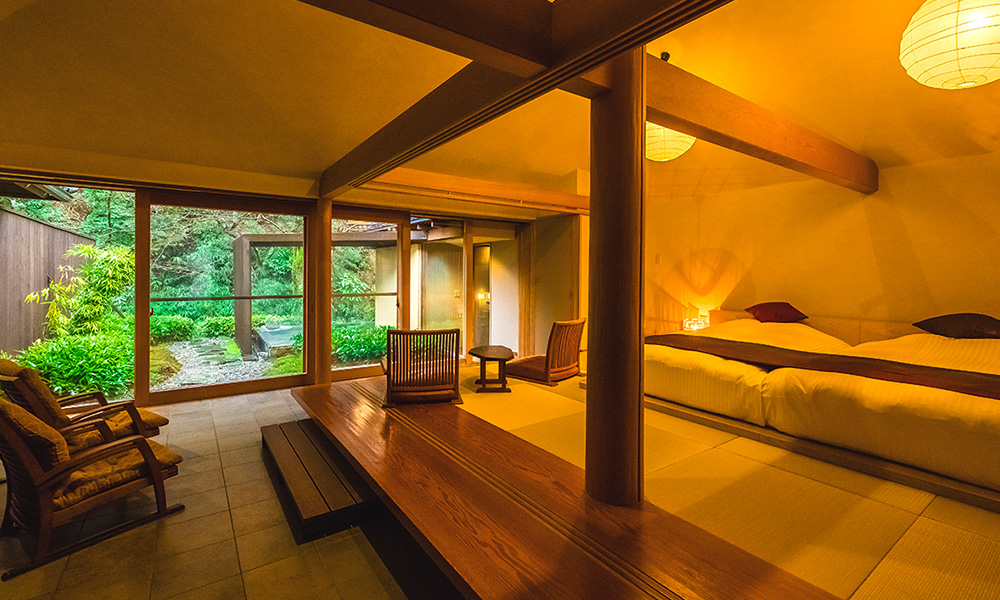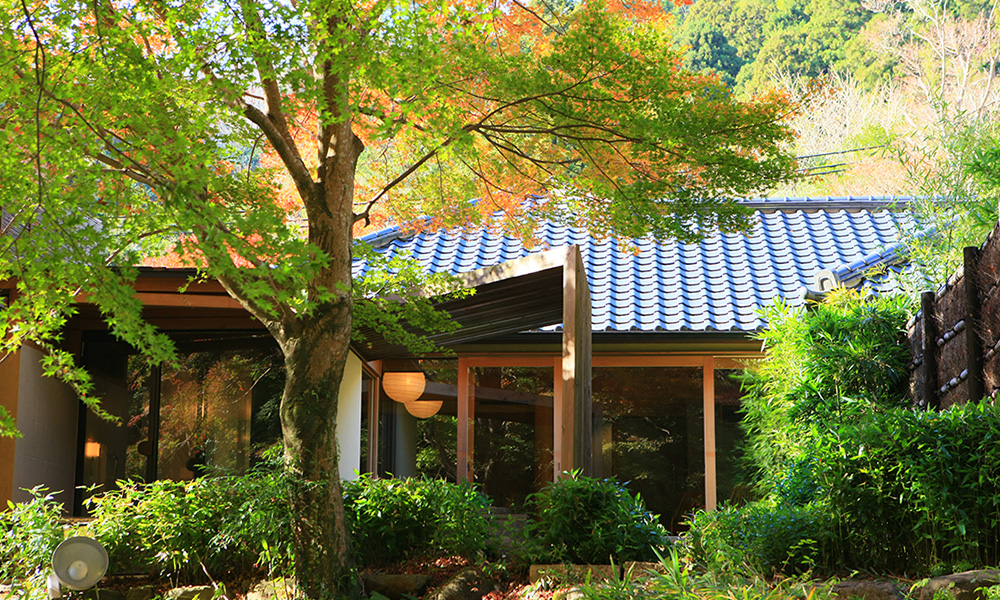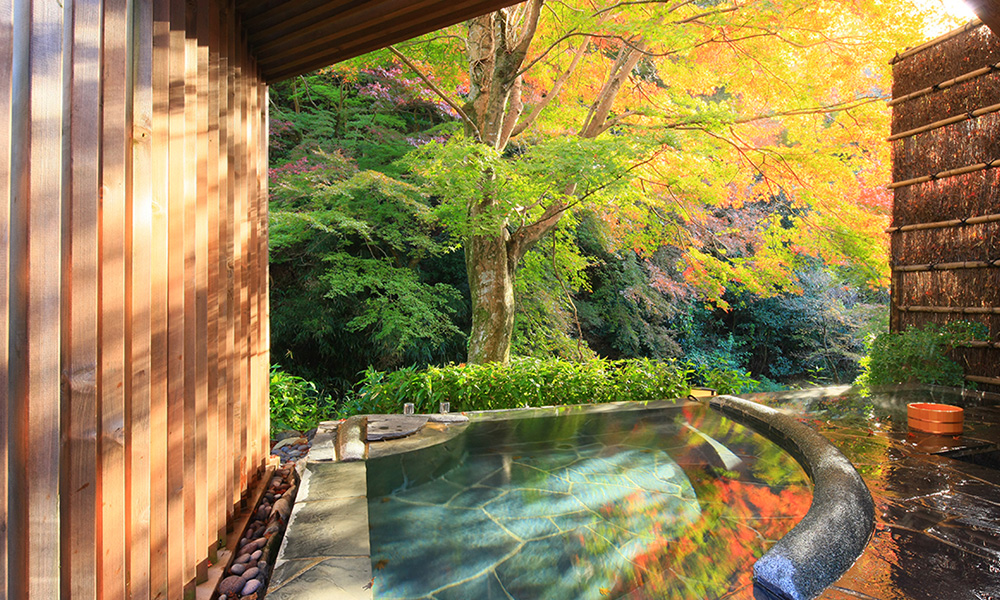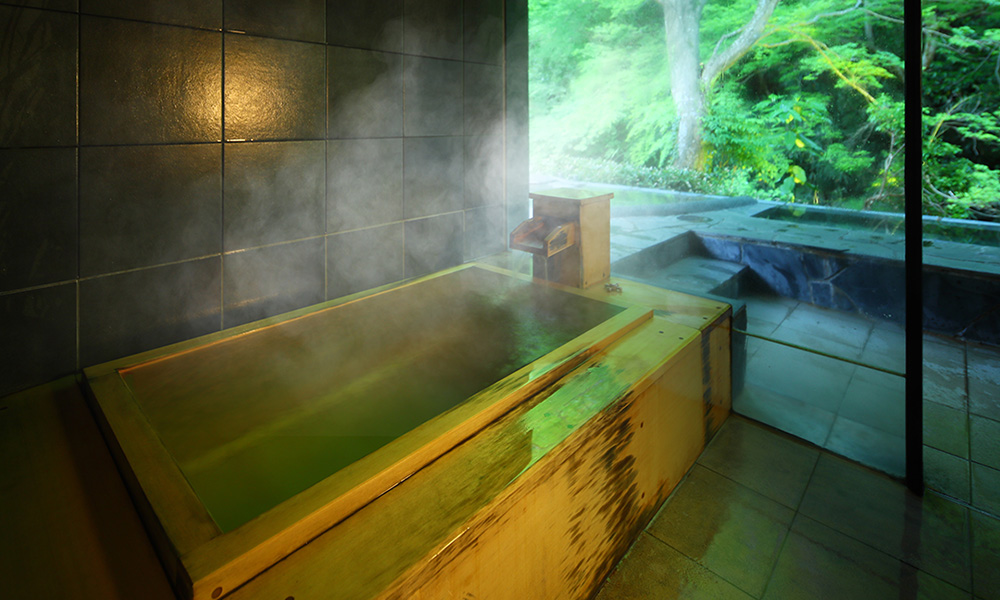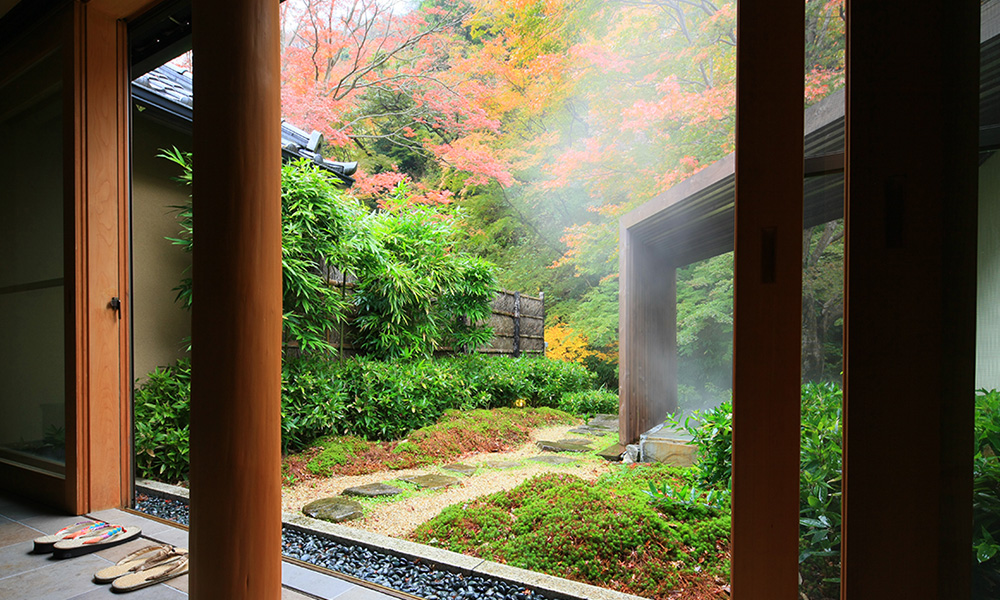 Enjoy the gentle flow of time in the scent of the 24 tatami mats and the moss garden, and spend a blissful time relaxing in the open-air hot spring while listening to the sound of the river.
Capacity:2 people
Floor:1st floor
Size:70㎡

(+30㎡ of moss garden)

Living & Bedroom:1 room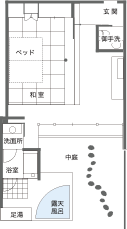 Room Overview
Japanese-style room, living space, moss garden (30㎡), open-air bath, footbath, indoor bath
---
Facility
Refrigerator, wine cellar, TV, DVD player, audio equipment, safe, tatami chair, lounge chair, hair dryer, electric toilet seat, Wi-Fi, U-NEXT
---
Amenity
Yukata(casual kimono), hand towels, bath towels, soap, shampoo, conditioner, skin care set (cleanser, lotion, milky lotion, toothbrush set, razor, shower cap, comb, cotton pads, cotton swabs, hair turban, hair brush, deodorant spray for clothes
---