Cuisine
Seasonal Yui's dish full of seafood and mountain blessings
Meals are served at the main building, "Yui", where you can enjoy first-class chef's specialties.
You can fully enjoy the delicate beauty of seasonal ingredients. We serve you the best dishes with the most delicious ingredients of the season.
Cuisine at Room
At villa, we offer a catering style appetizer set to make your private time more relaxing and perfect for drinking.
In the morning, a breakfast set that you can choose from Japanese and Western is delivered to your room.
Enjoy your favorite style in the living room or on the terrace.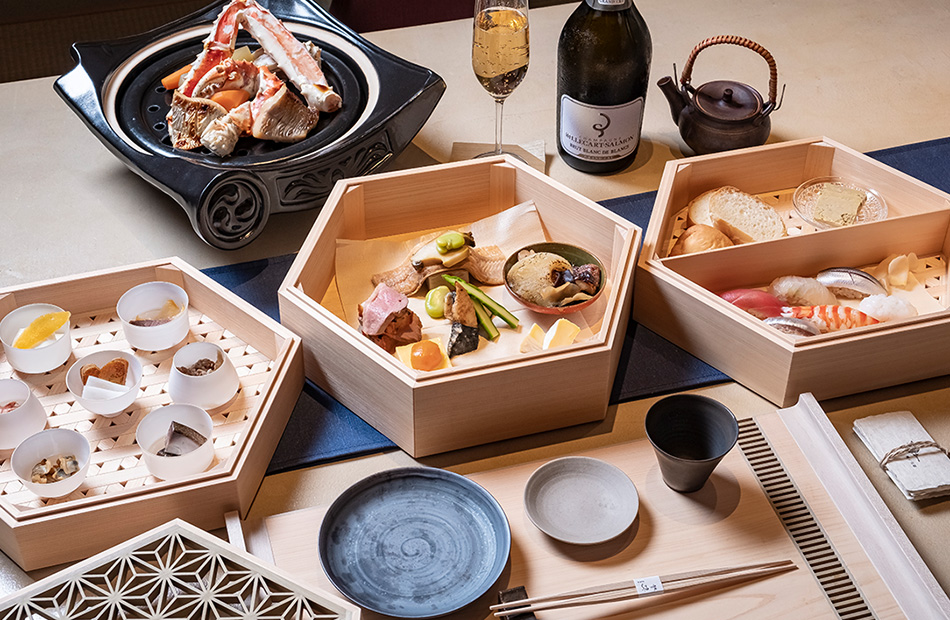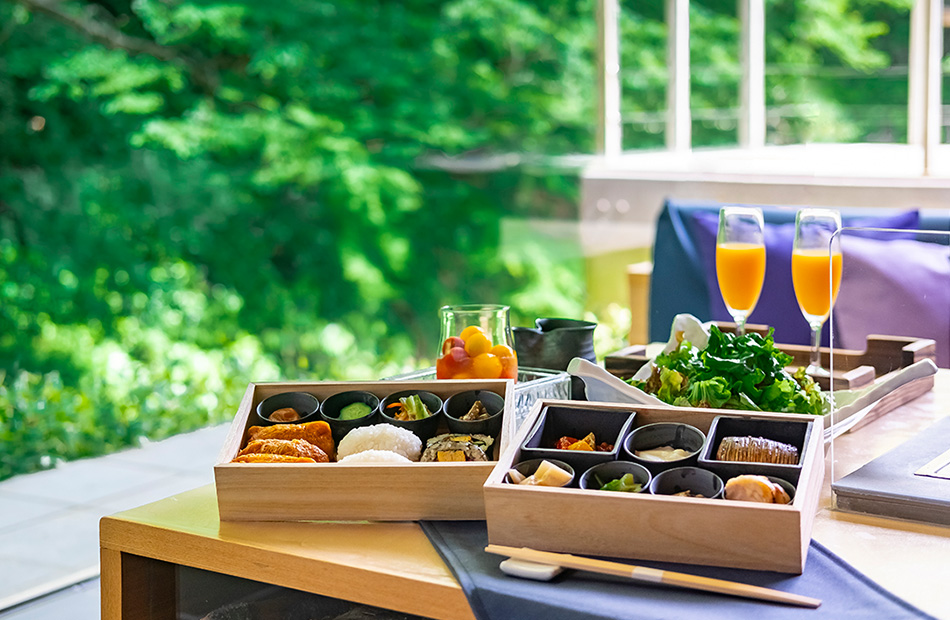 Elaborate Cuisine
Our chef personally selects the fresh and high quality seasonal ingredients at the market. We offer delicate and sophisticated creative Japanese kaiseki (traditional Japanese cuisine) with Western accents. Each dish that makes the best use of the ingredients harmonizes with the refreshing air of Okuyugawara.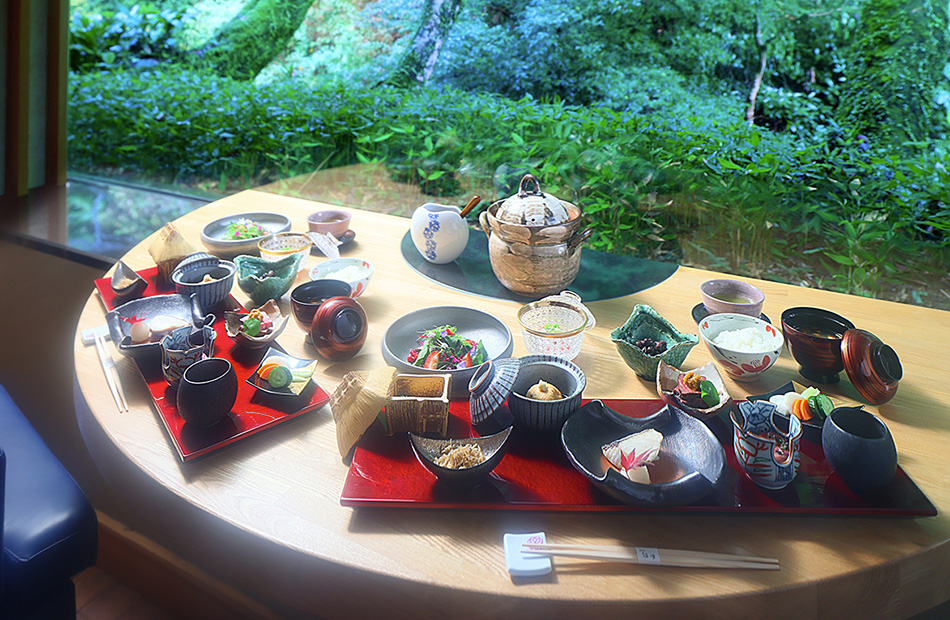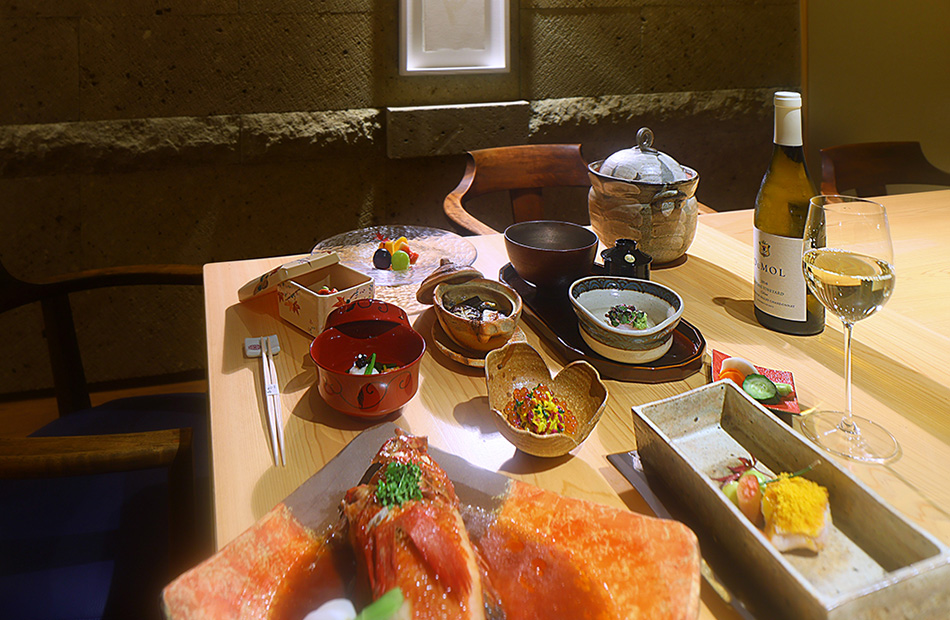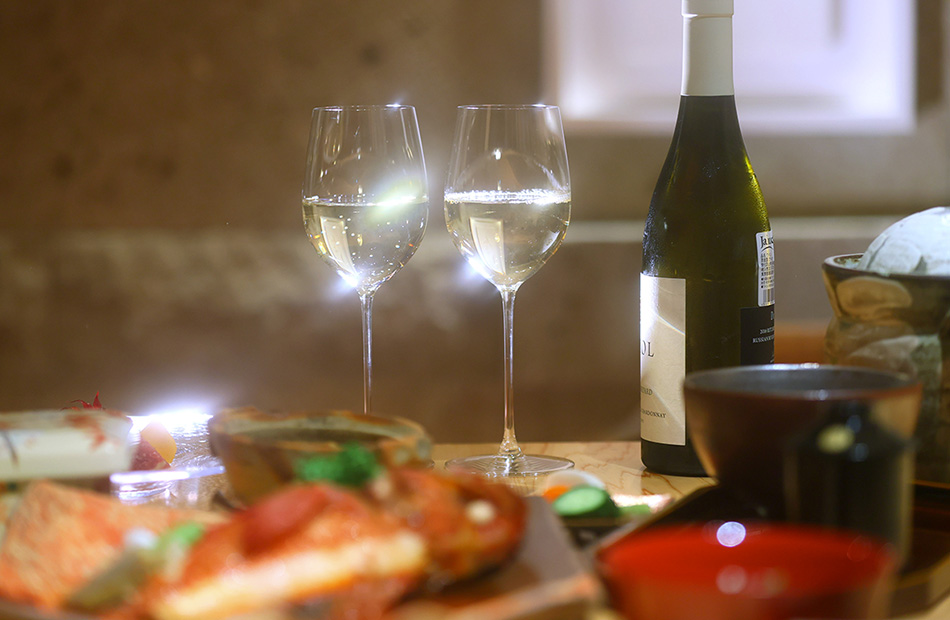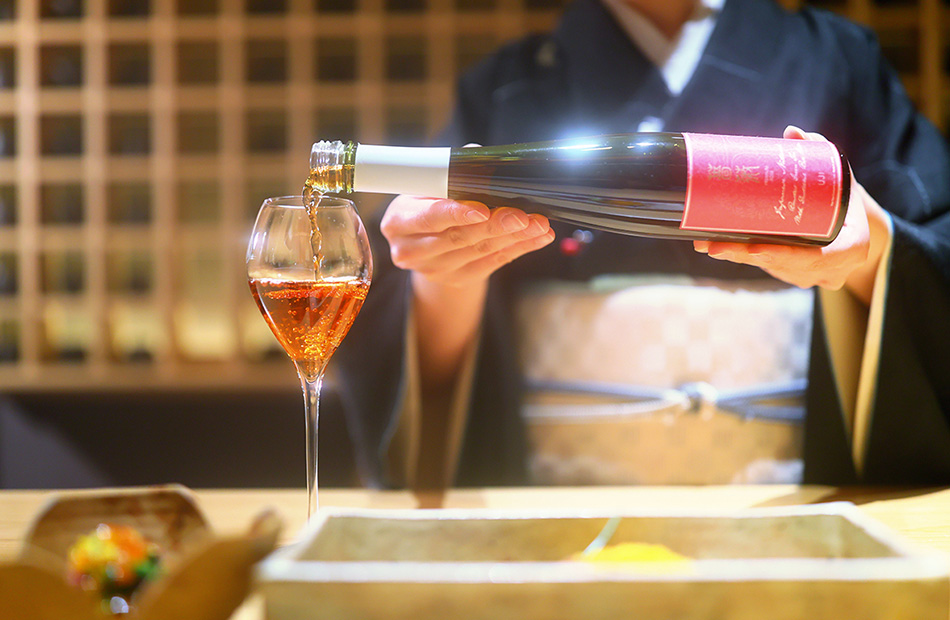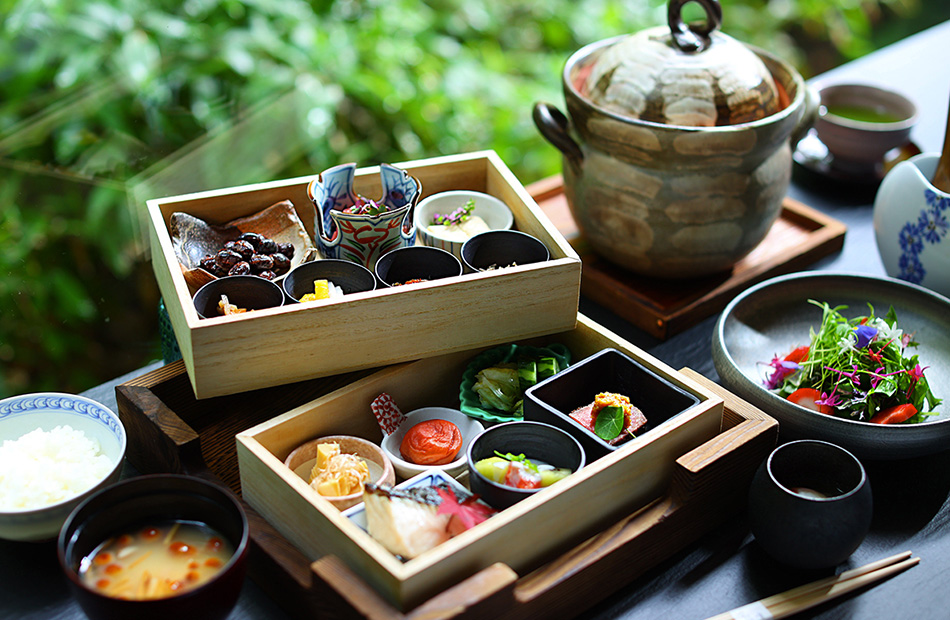 Elaborate Plates
Our chefs visit potters all over the country to purchase excellent products. Hold it in your hands, see it with your eyes, and feel it with your skin.
The perfect Japanese pottery makes the dishes look more delicious. Enjoy a feast with your cuisine.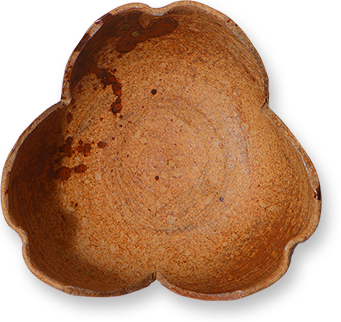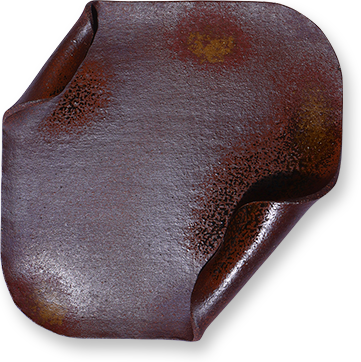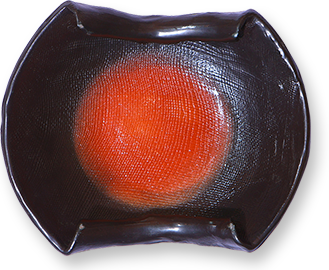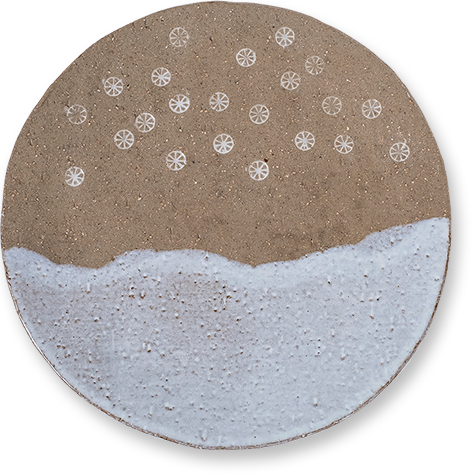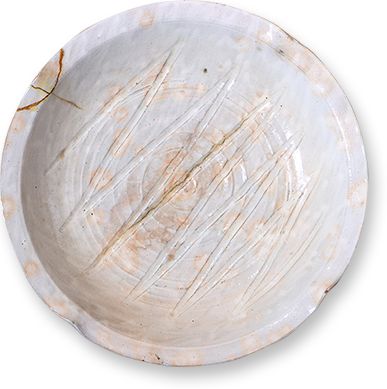 Dining "Utakata"
Dining "Utakata" has a view of the waterfall.
When you are invited to the dining room by the beautiful Kumiko lattice, you will find a calm Japanese space with counters and tables.
We will carry each dish with great care according to your pace.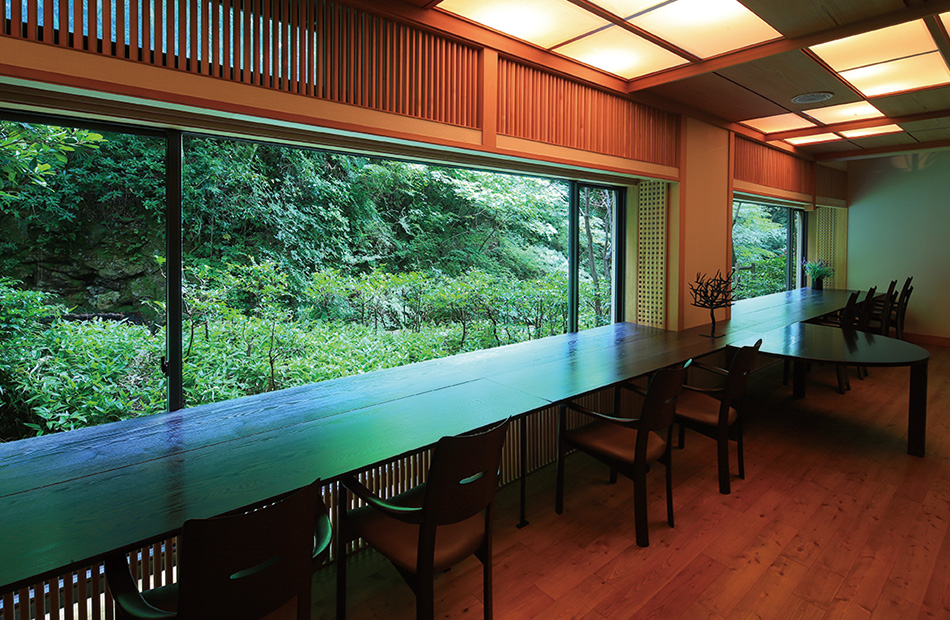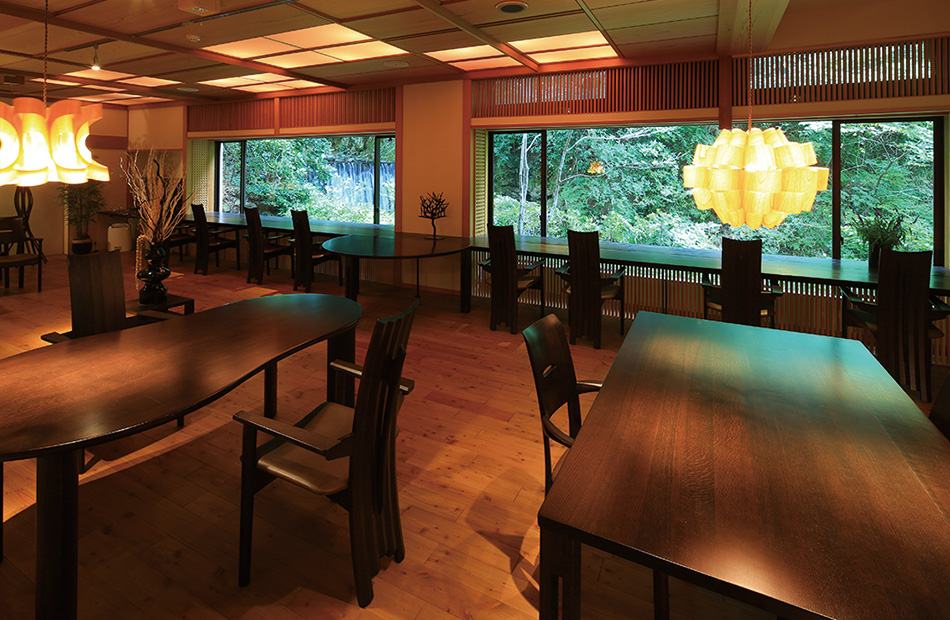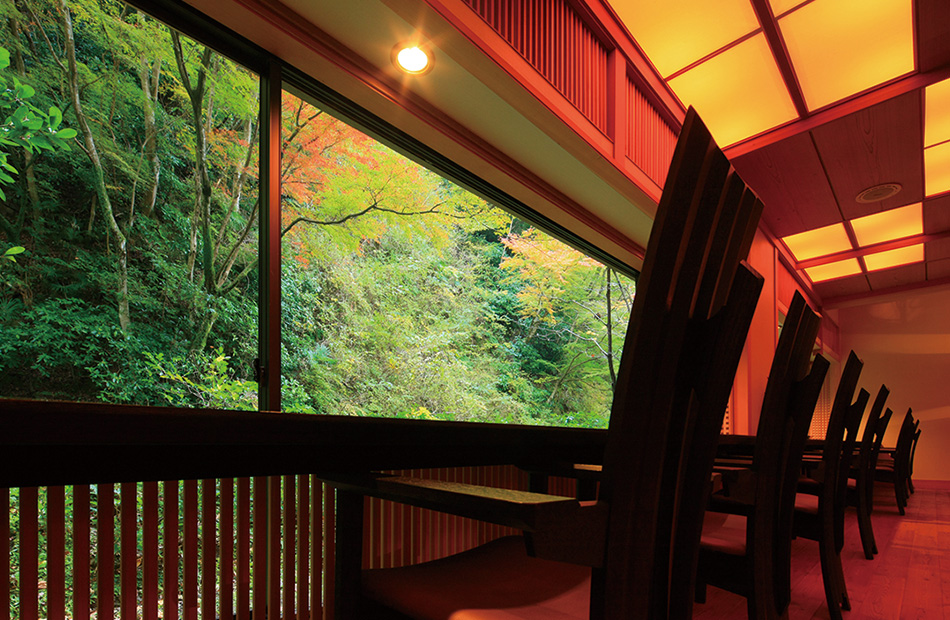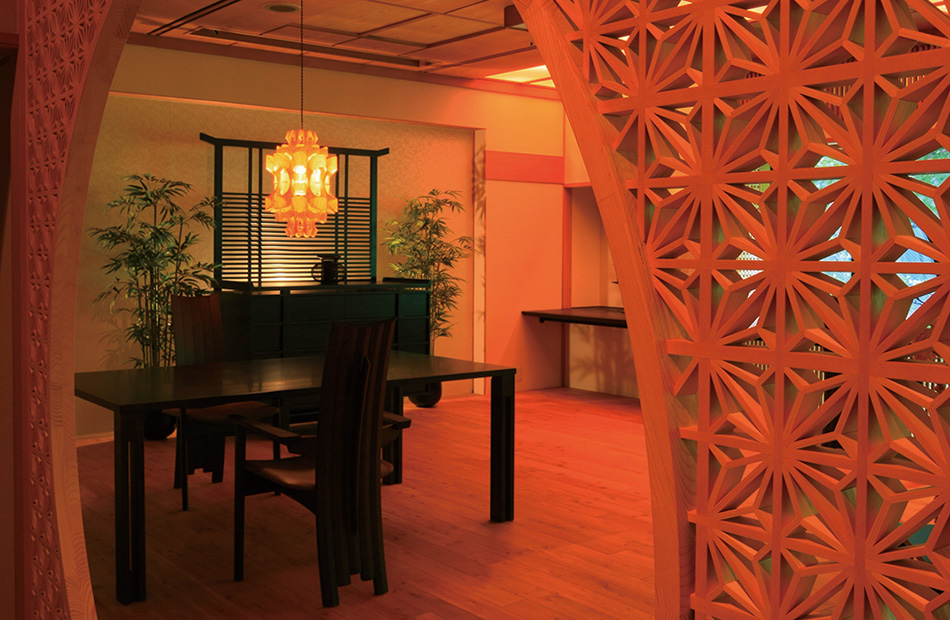 Lounge "Gunjyo"
"Gunjyo" is a high-quality lounge that reminds you of a luxury Japanese-style restaurant.
A semi-private room with a table overlooking Okuyugawara and a counter with a glass cabinet create a classy atmosphere for your special occasion.