Shiyo Hot Spring Area
An open-air bath like a boat floating on the river
A secret hot spring in Okuyugawara was written about in the Manyoshu (Japan's oldest anthology of poetry).
Many literary giants have long loved this high quality hot spring.
Enjoy the hot spring which has the moisturizing effect of lotion to your full satisfaction.
Open-air Bath in the Room
Each guest room has a hot spring bath overlooking the Fujiki river view.
Open the glass door of the bathtub to an open-air bath where you can feel the breeze of the indoor bath.
In the spacious bathtub, the rich 100% natural hot spring will slowly relax your mind and body.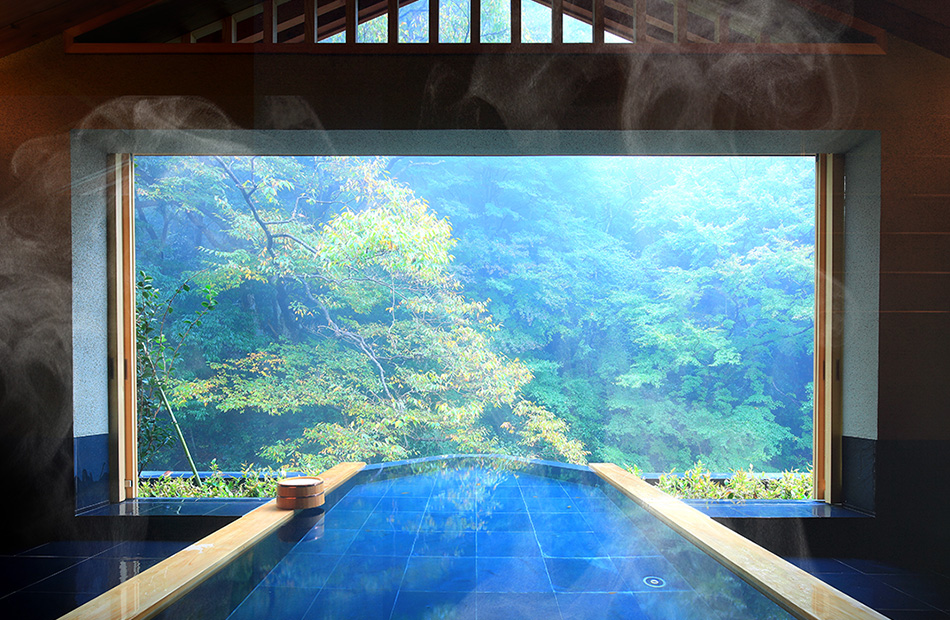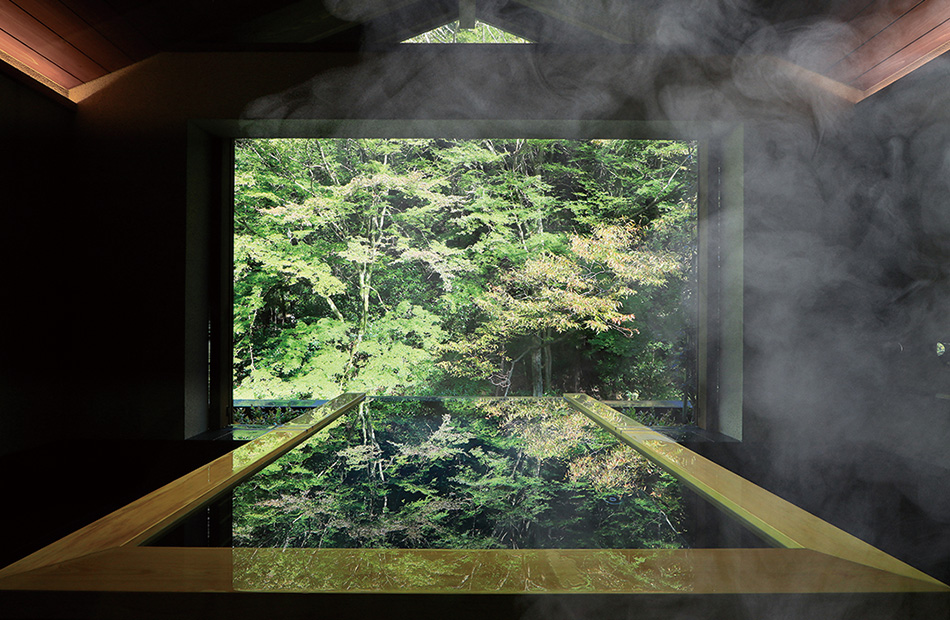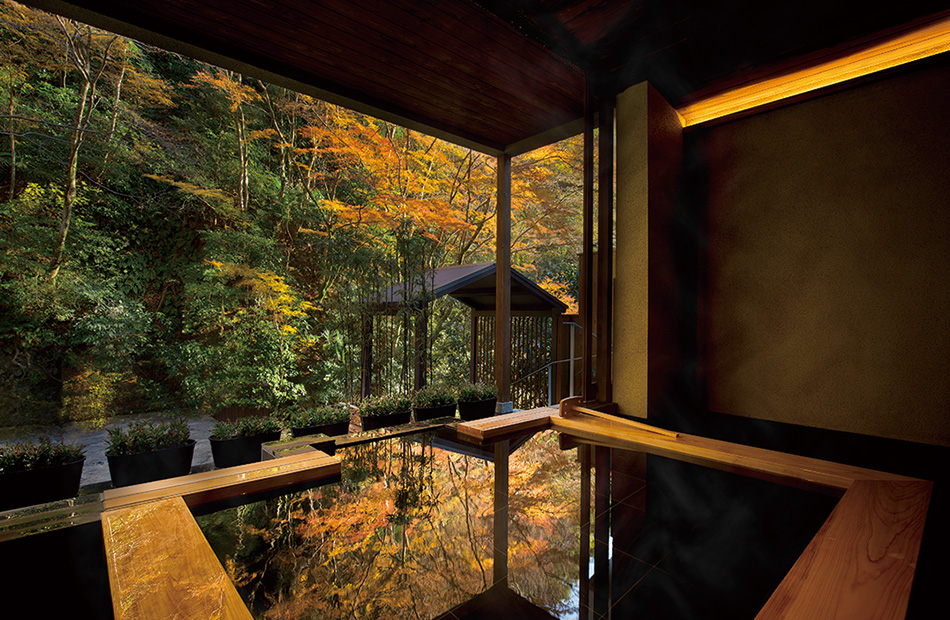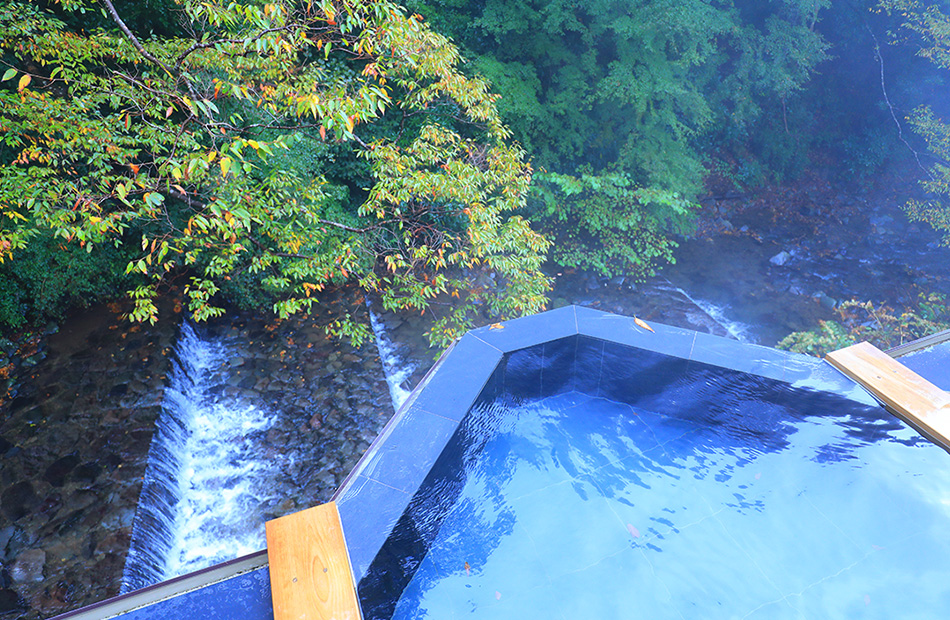 Spring Quality and Effect
The rich sanatorium spring water is called "hot water for wounds" and has long been known for supporting quick recovery from bruises and wounds and from surgery. Enjoy the spring and its pleasant and moisturizing effect on the skin (Sodium, calcium, chloride, sulfate spring).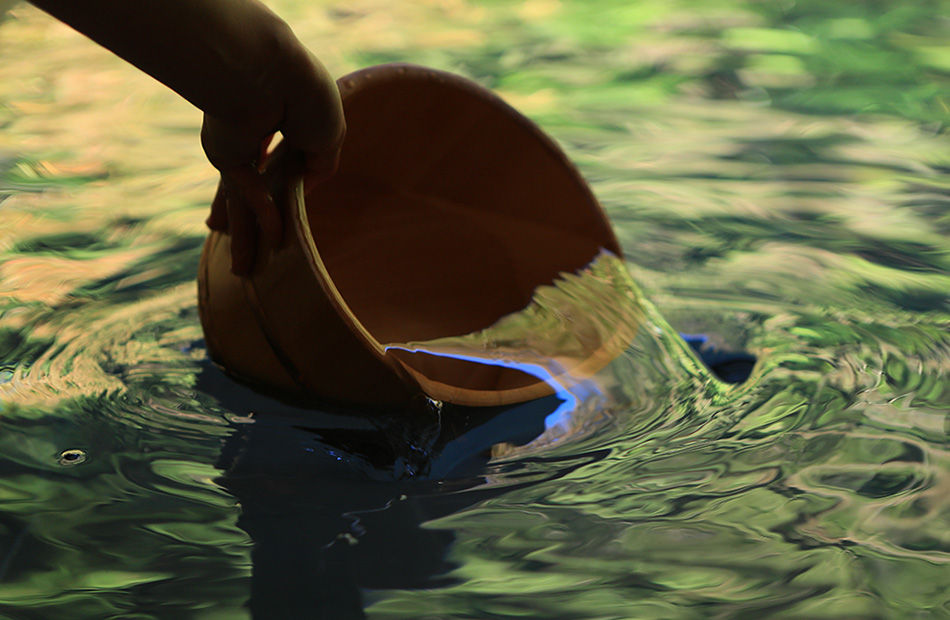 Amenity
At Shiyo, we provide carefully selected high-quality towels, loungewear, yukata (casual kimono), shampoo sets, skin care sets, which are suitable for your special day.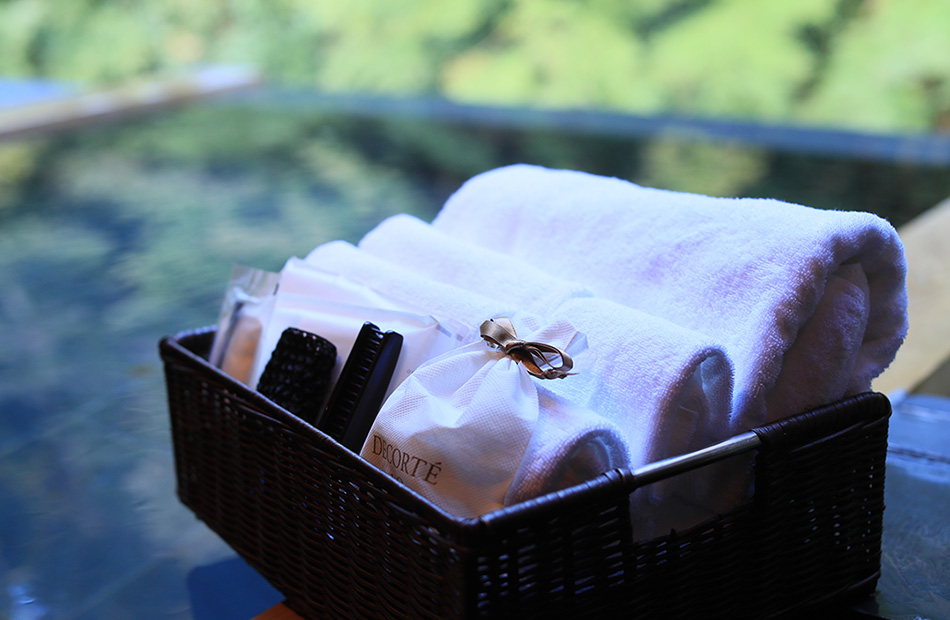 Powder Room
The powder room at the entrance of the bathroom is great for relaxing with your companions.
The washroom is carefully constructed to provide comfort during your personal time such as caring for your skin.