Yui Guest Room
A Japanese-style room in the main building where you can enjoy the picturesque scenery.
The basic Japanese-style rooms of the "Sen, Roku, On, Rai" have windows overlooking the limpid stream and waterfall of the Fujiki River, allowing you to enjoy a moment surrounded by the beautiful nature of Okuyugawara. Our special Japanese-Western-style room, "Hou," has its own garden and hot spring bath. Recommended for those who want to spend their time in the room.
SEN ROKU ON RAI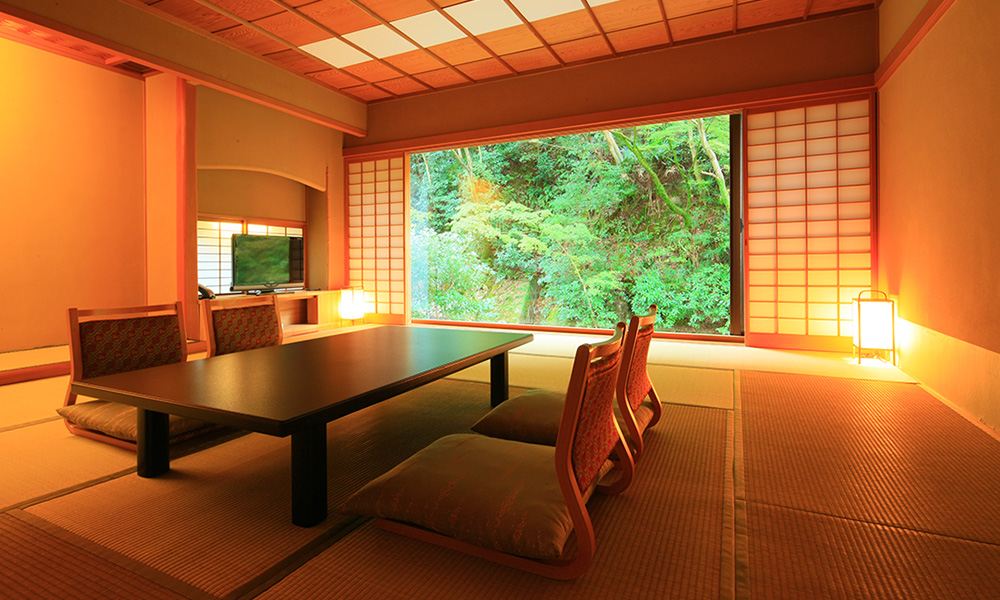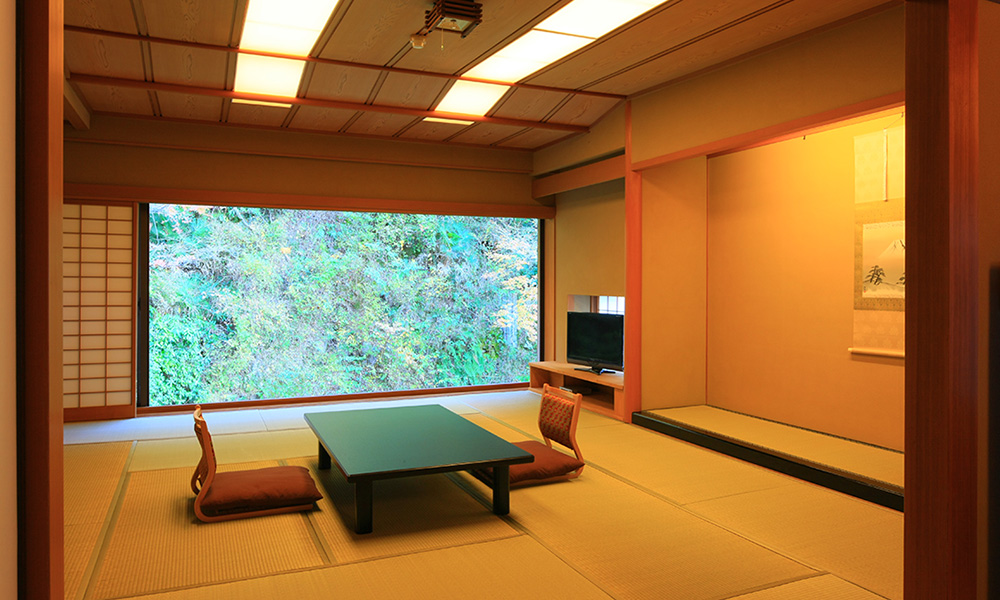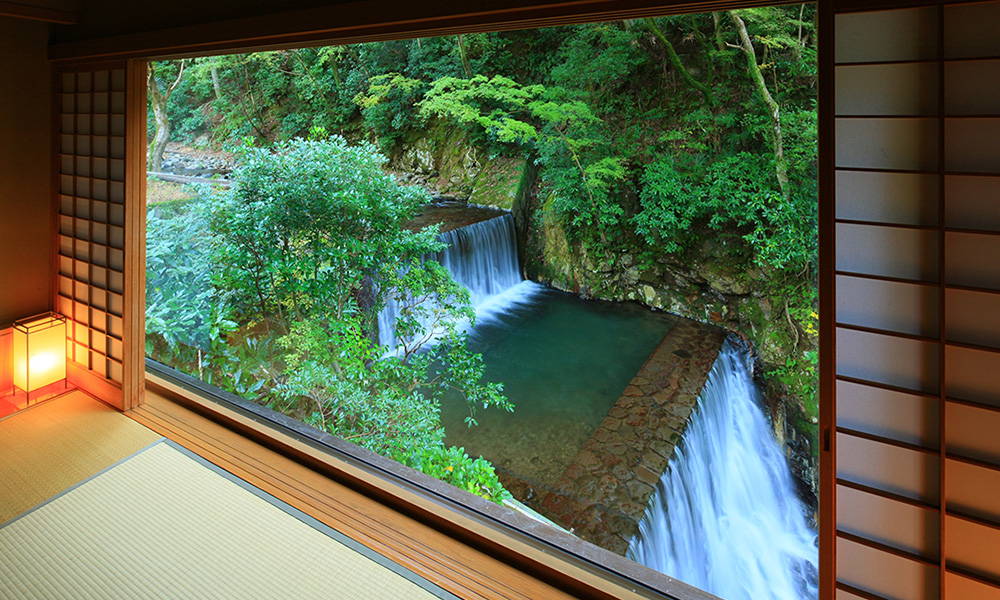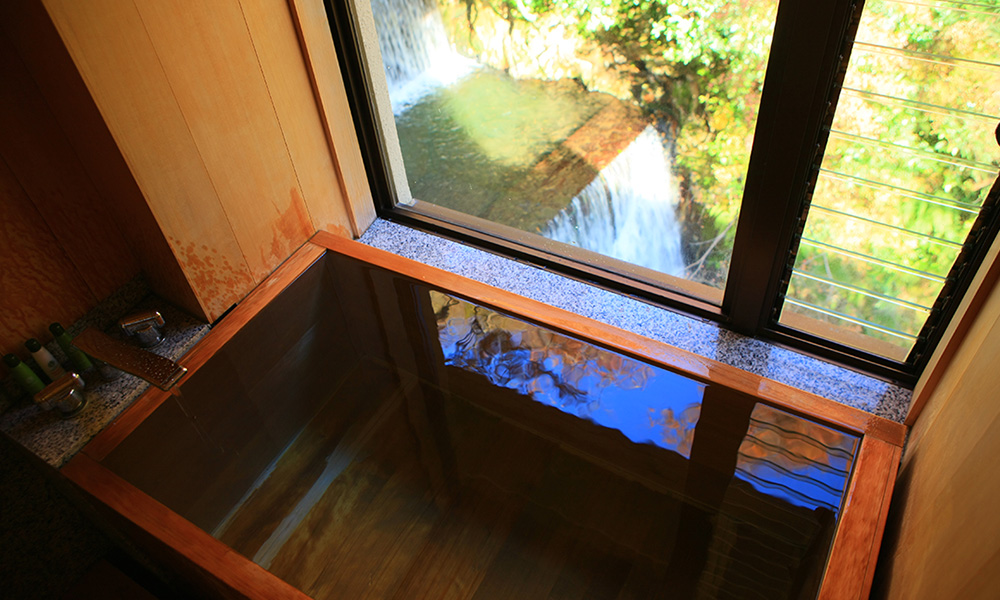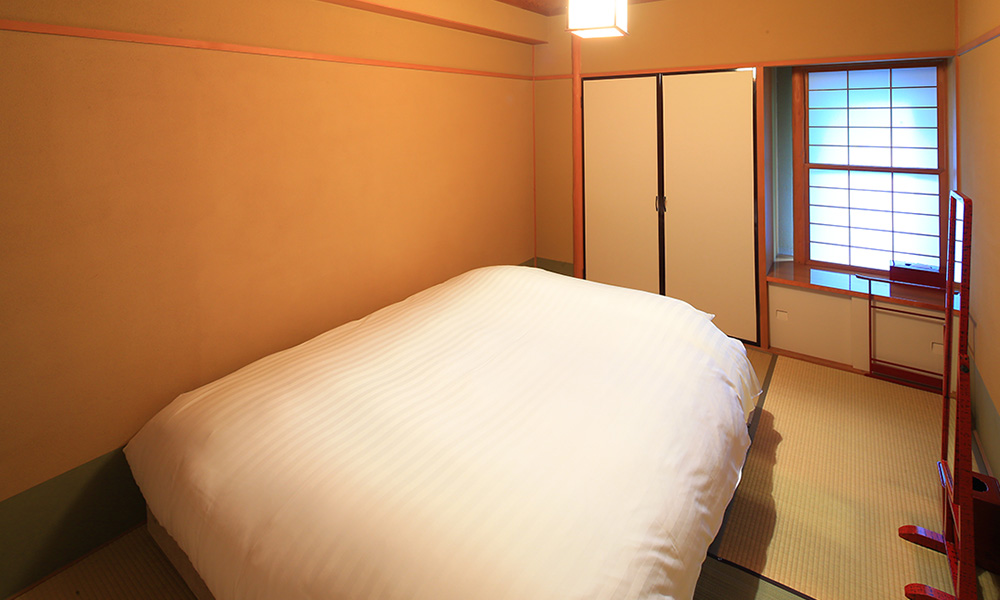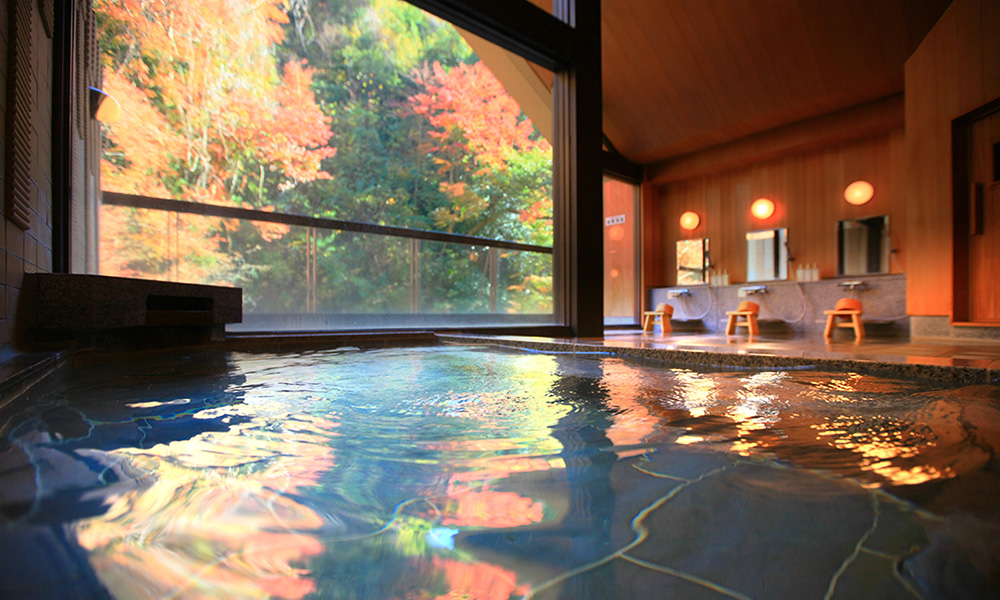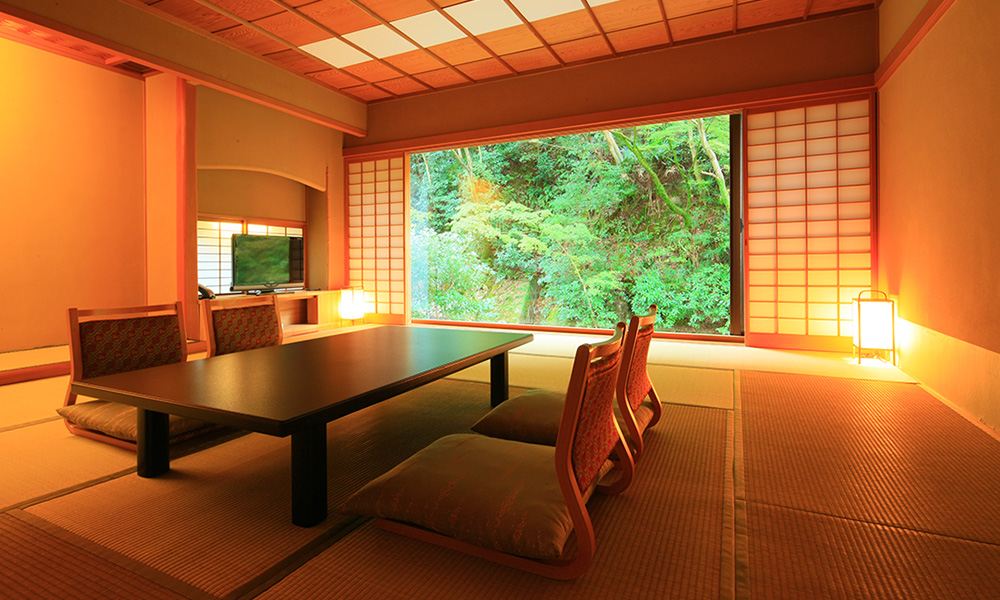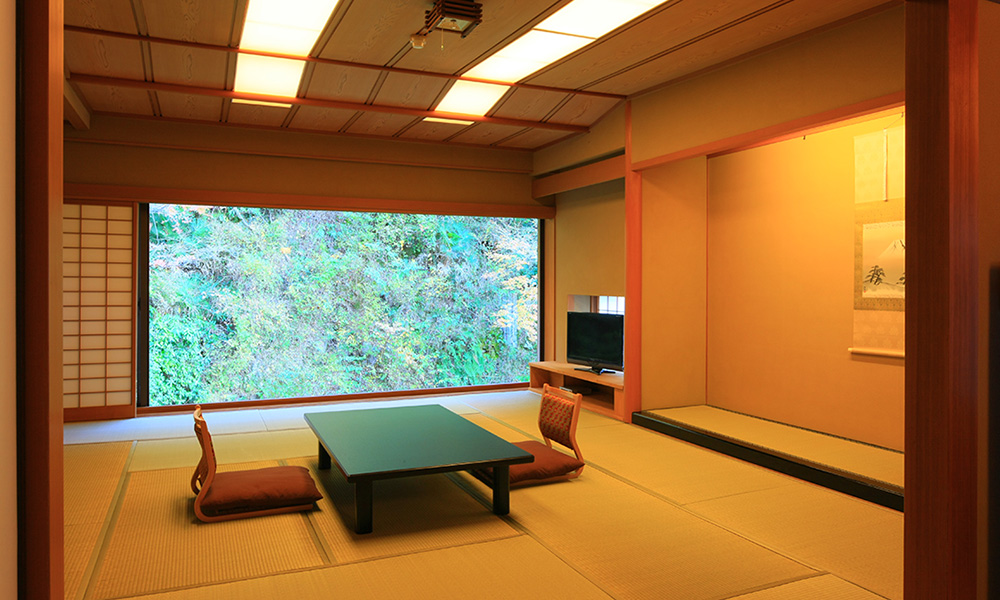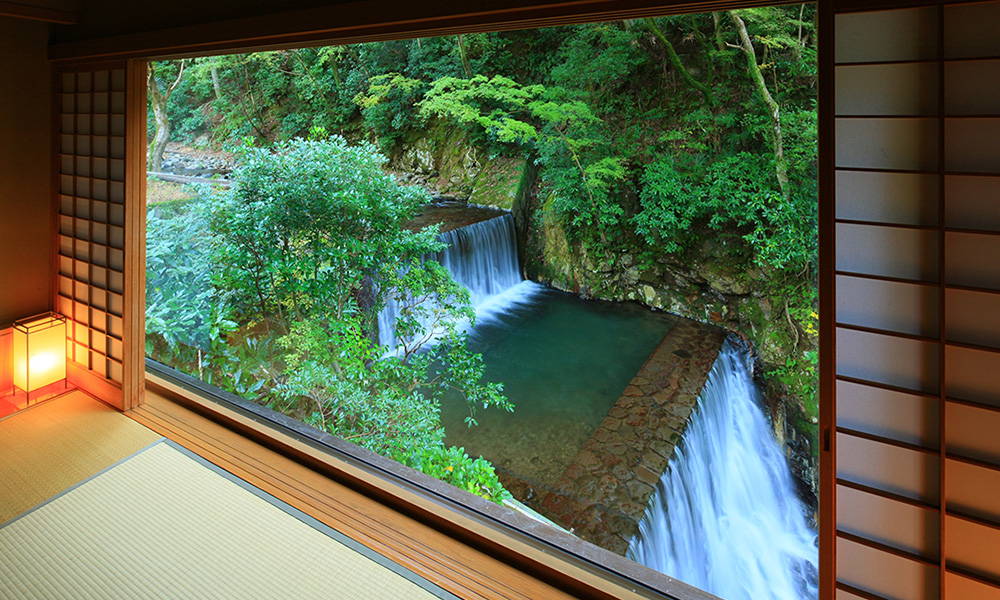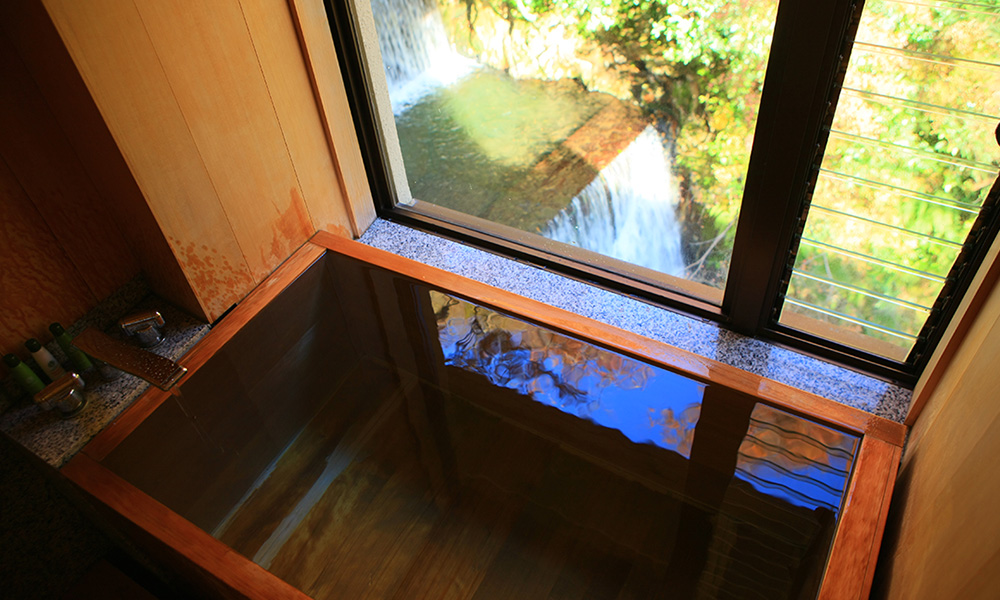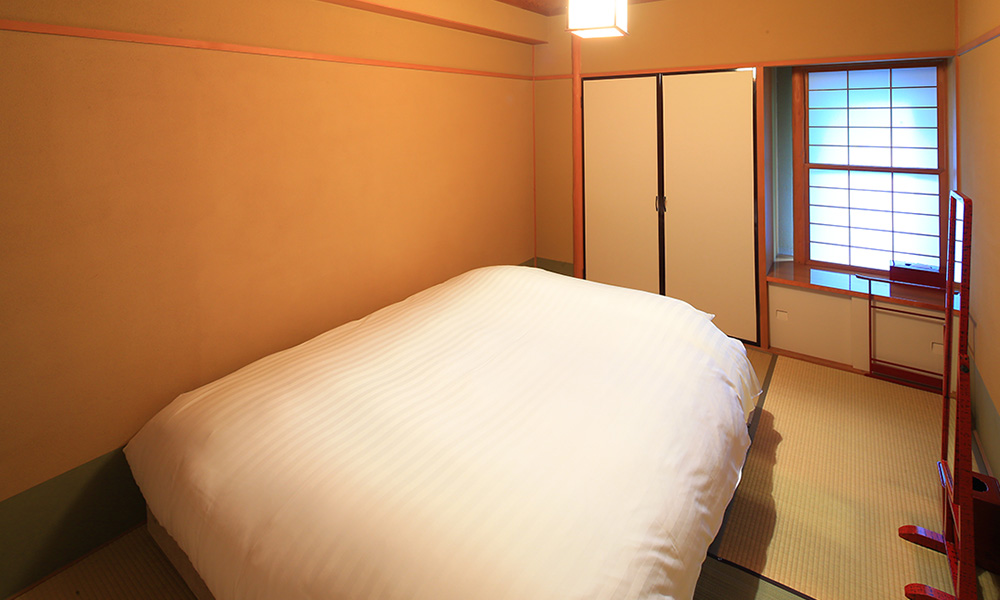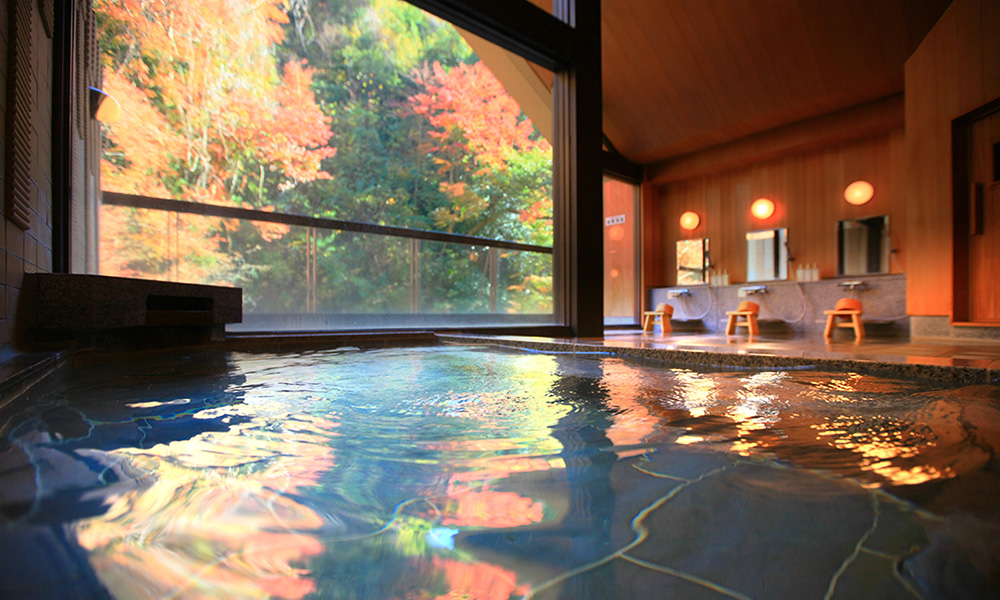 This is a basic tatami connecting room with 15 tatami mats in one room and 6 tatami mats in other room. A large window with a picture-perfect view of the open space spreads across the room. Each room has a cypress bath and a large natural hot spring bath is also available for guests to use.
Capacity:2 people
Floor:1st and 2nd floors
Size:15 mats + 6 mats
Bedroom:Only "Rai"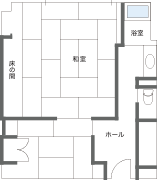 Room Overview
15 tatami mats of a Japanese-style room, 6 tatami mats of the next room, a cypress bath (*We offer a double bed of W1400cm at "Rai")
---
Facility
Refrigerator, air purifier with humidifier, TV, electric kettle, safe, low-temperature dryer, electric toilet seat, USEN 440ch, wired LAN, wireless Wi-Fi
---
Amenity
Yukata (casual kimono), hand towels, bath towels, soap, shampoo, conditioner, skin care set (cleanser, lotion, emulsion), toothbrush, razor, shower cap, comb, cotton pads, cotton swab, hair turban, hair brush
---
HOU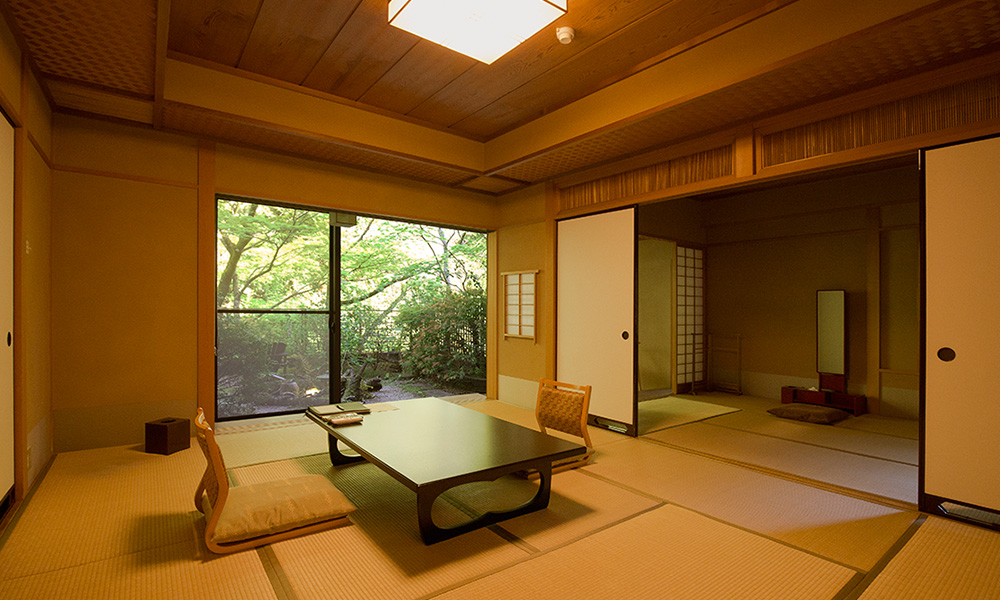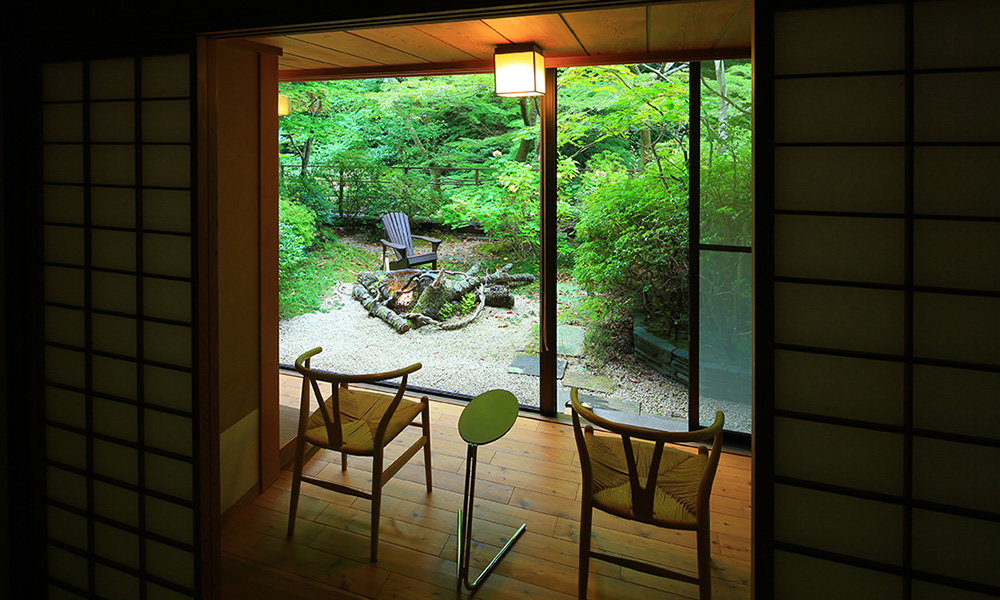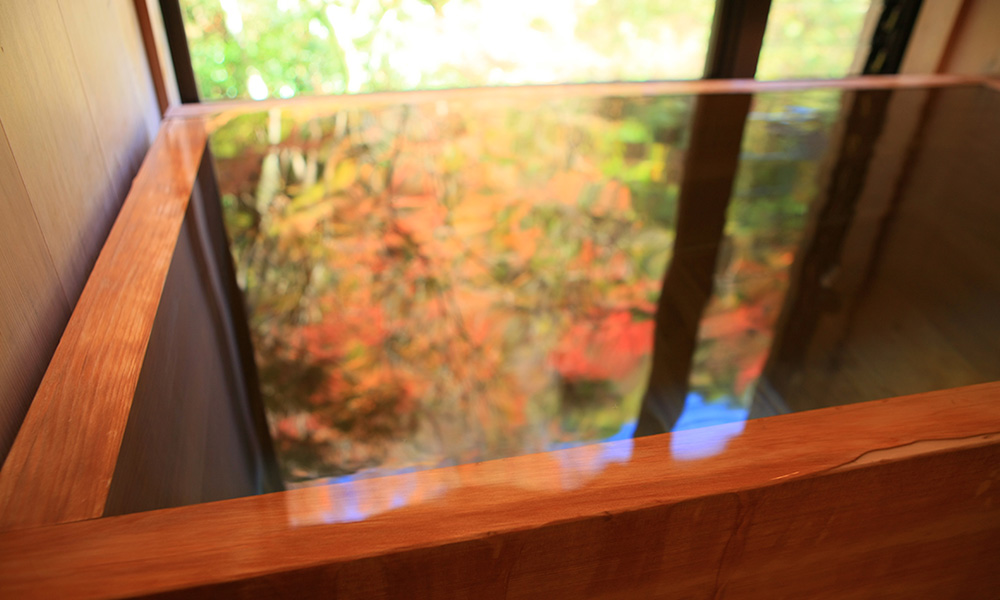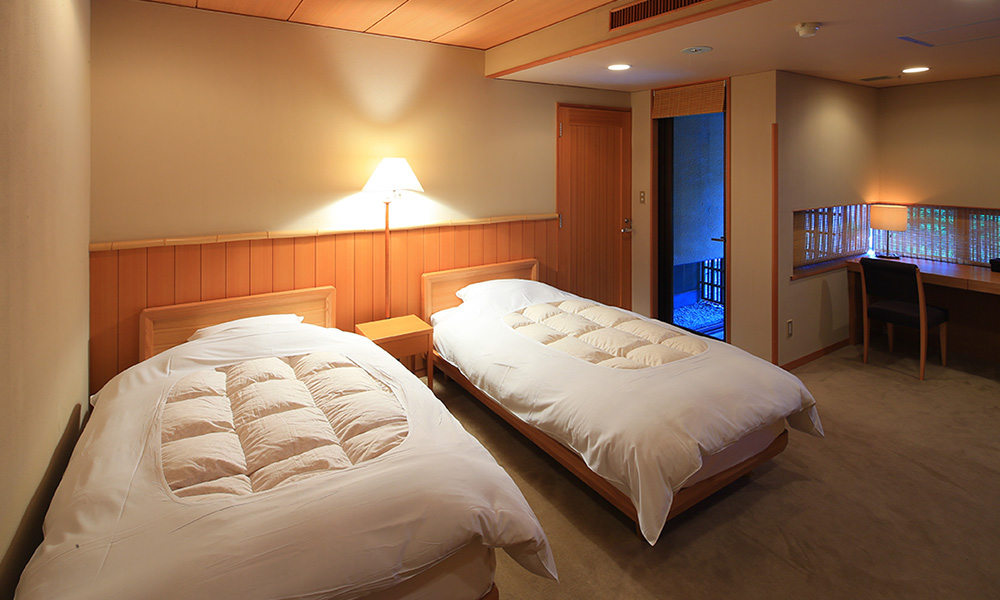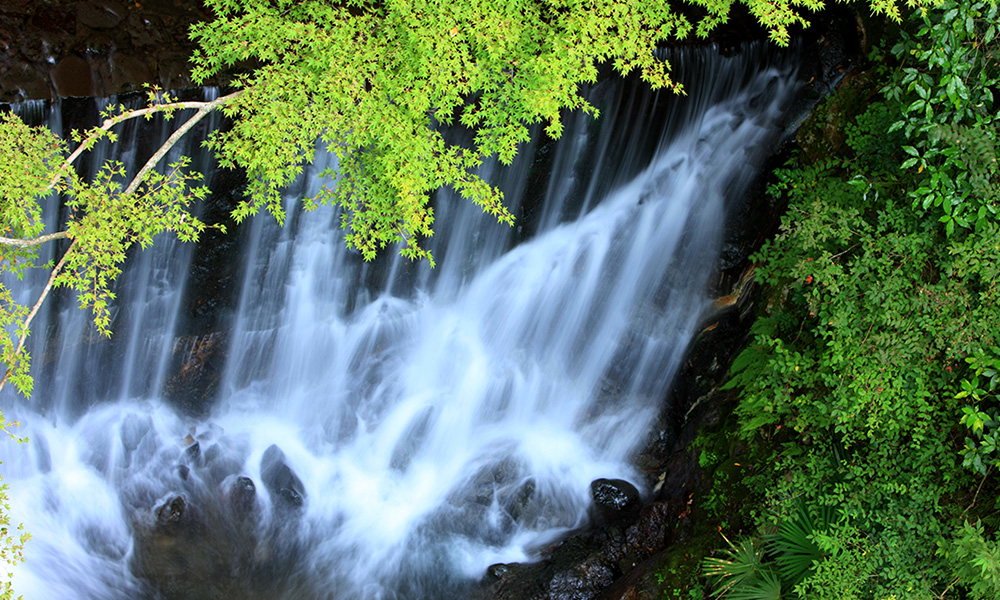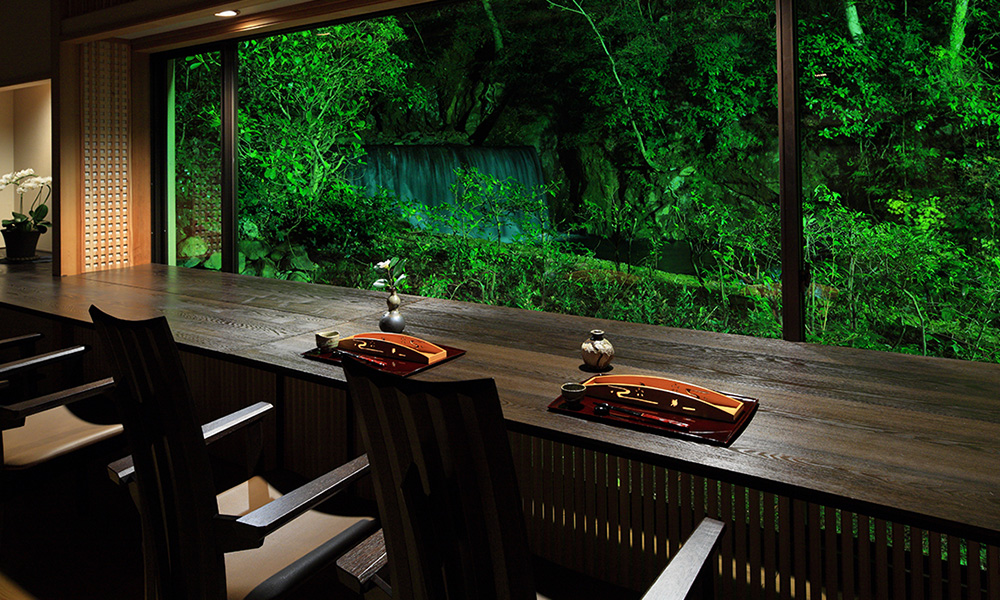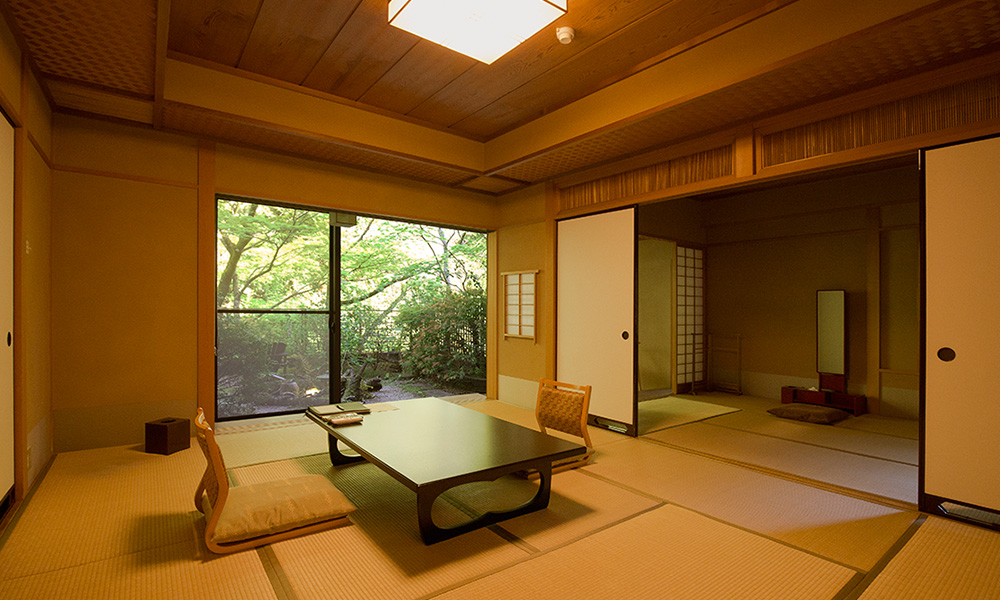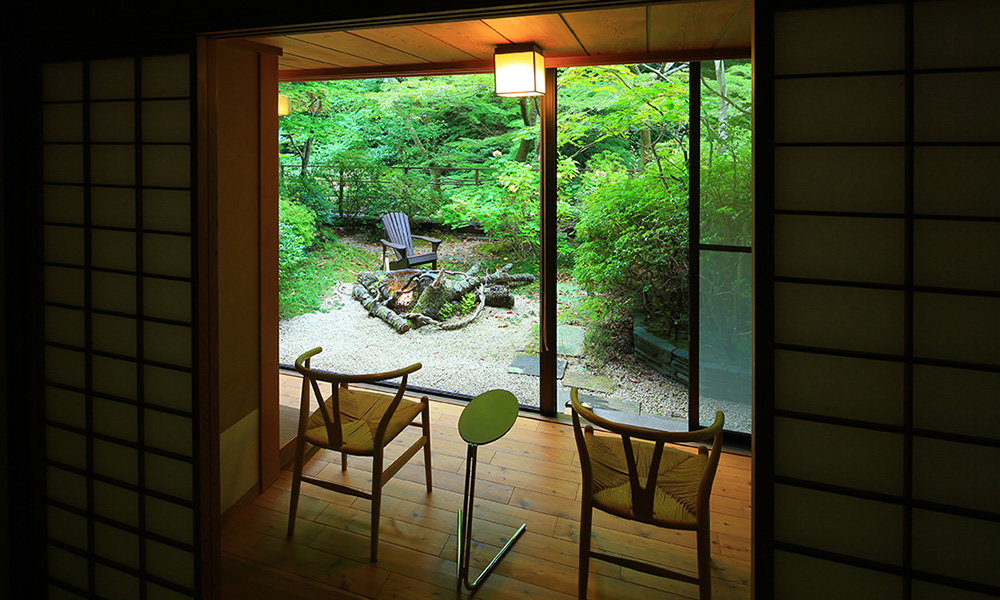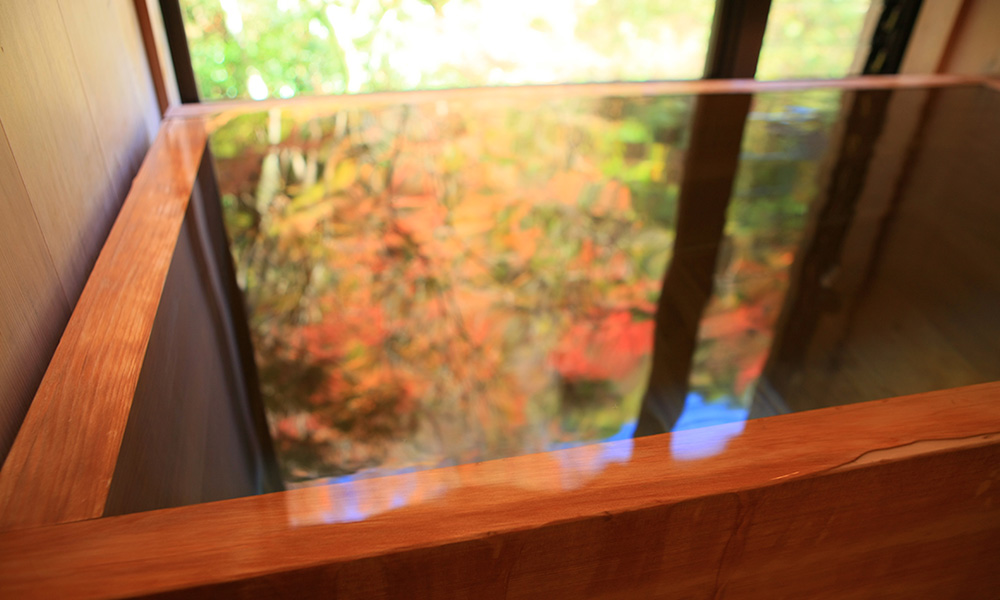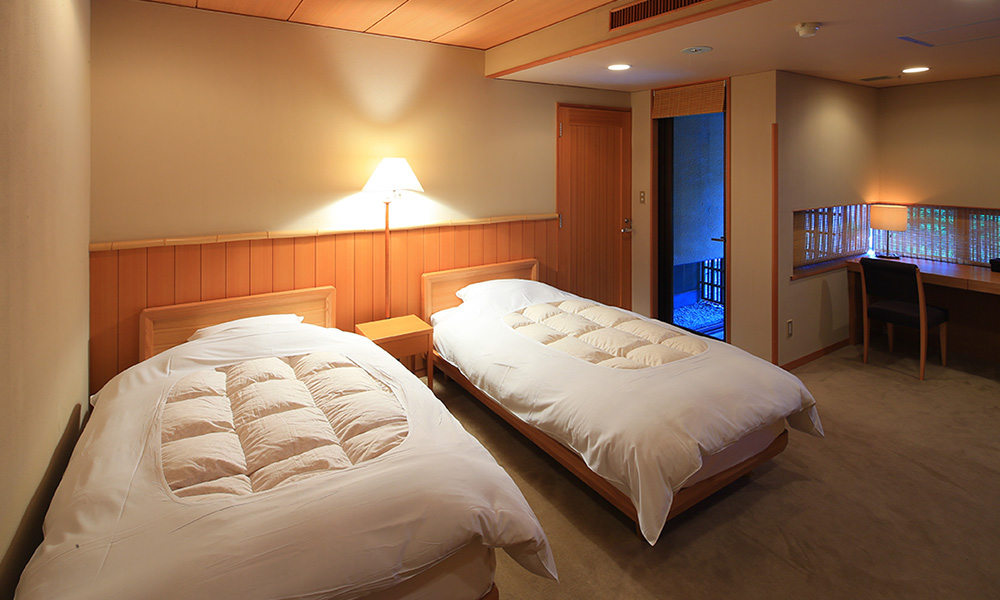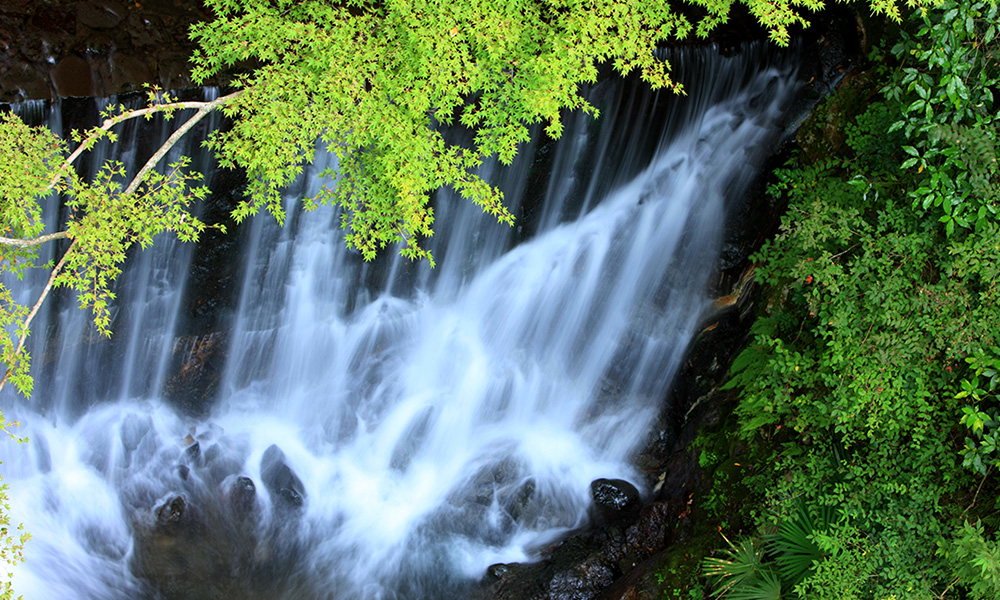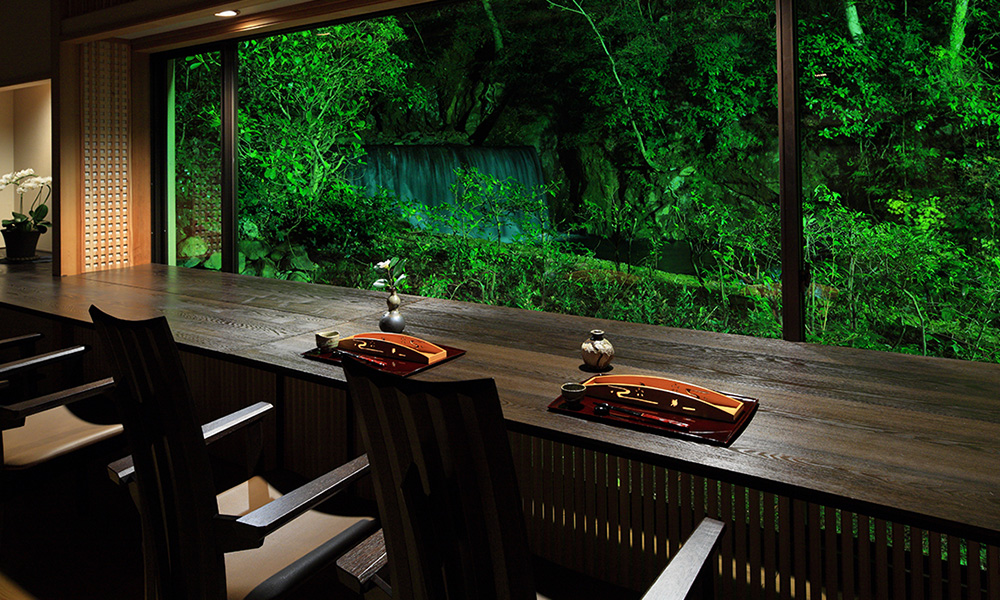 This is a Japanese and Western-style room (12 tatami mats + 6 tatami mats) and a Western-style bedroom (2 single beds).
You can enjoy the change of the seasons in the garden: cherry blossoms in spring, fresh greenery and hydrangea in early summer, and autumn leaves. The cypress bath is filled with natural hot spring water.
Capacity:4 people
Floor:1st floor
Size:15 tatami mats + 6 tatami mats + 6 tatami mats
Bedroom:1 room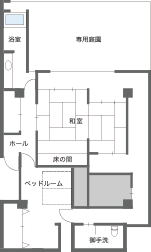 ---
Room Overview
15 tatami mats of a Japanese-style room, 6 tatami mats of the next room, Western-style bedroom, hot spring cypress bath
---
Facility
2 single beds, refrigerator, air purifier with humidifier, TV, electric kettle, safe, dryer, electric toilet seat, USEN 440ch, wired LAN, wireless Wi-Fi
---
Amenity
Yukata (casual kimono), hand towels, bath towels, soap, shampoo, conditioner, skin care set (cleanser, lotion, emulsion), toothbrush, razor, shower cap, comb, cotton pads, cotton swab, hair turban, hair brush
---