Homura Hot Spring Area
A guest room hot spring in the greenery of the trees
At Homura, each room has a spacious open-air bath and a cypress scented indoor bath, so you can enjoy a relaxing hot spring whenever you want.
The silky, smooth, moisturizing spring water will relax your mind and revive your body.
SOU-Private Bath
The open-air bath made of stone is set up on the terrace of 30 sq.m where you can relax in a sleeping bath and enjoy a view of the sky with a nice drink.
Enjoy the best hot spring water just for you.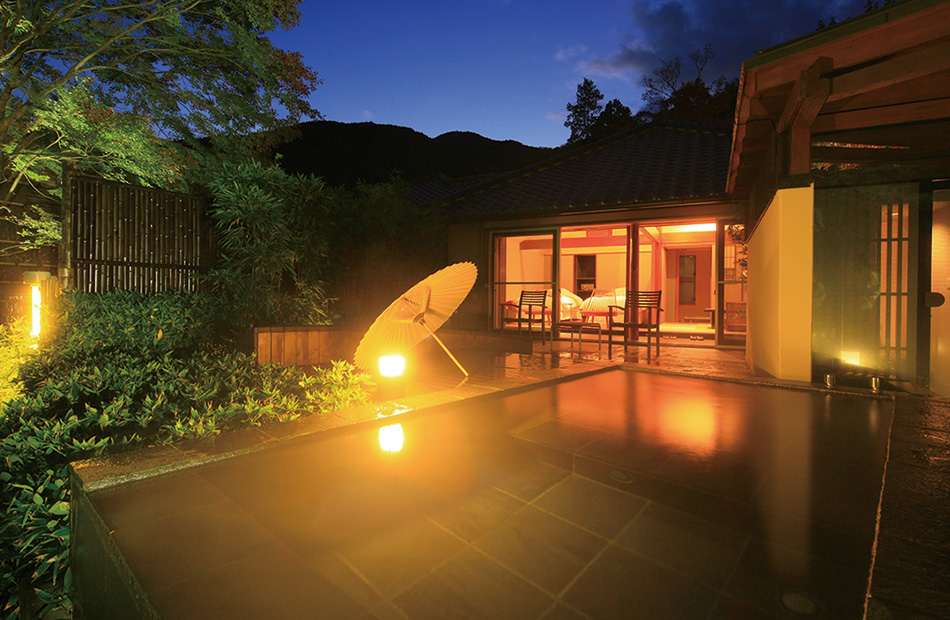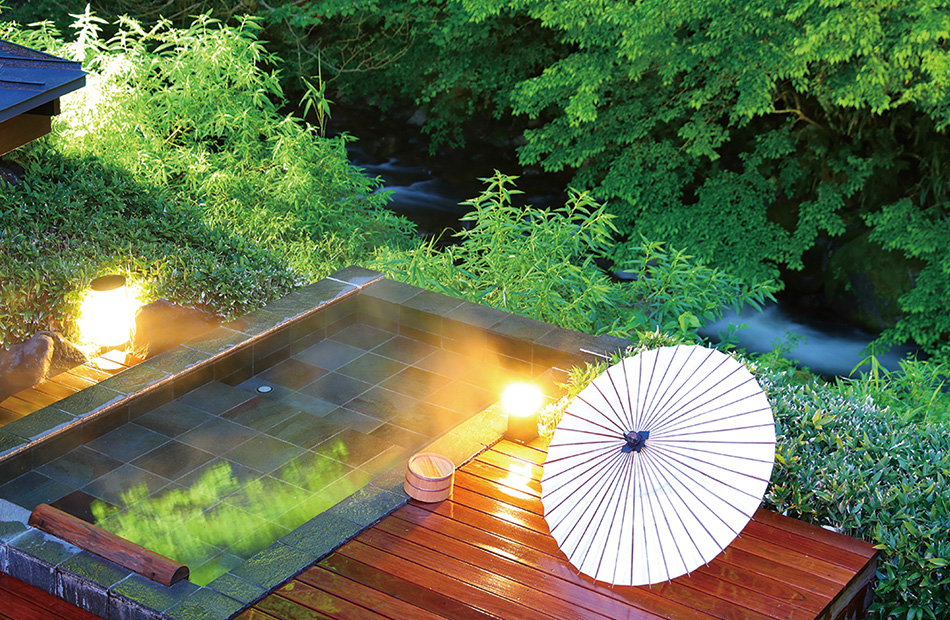 MOMIJI-Private Bath
In the scent of the moss garden, you can enjoy a foot bath with the sound of the river your background music, and relax your mind and body at the open-air hot spring surrounded by trees.
In the season of autumn colors, bathing in beautiful colors is a special moment.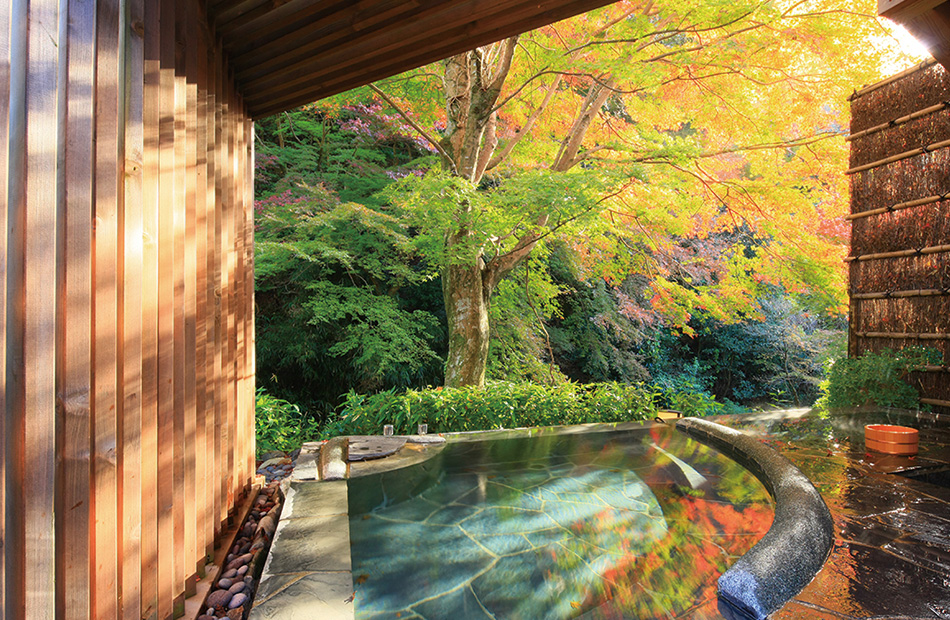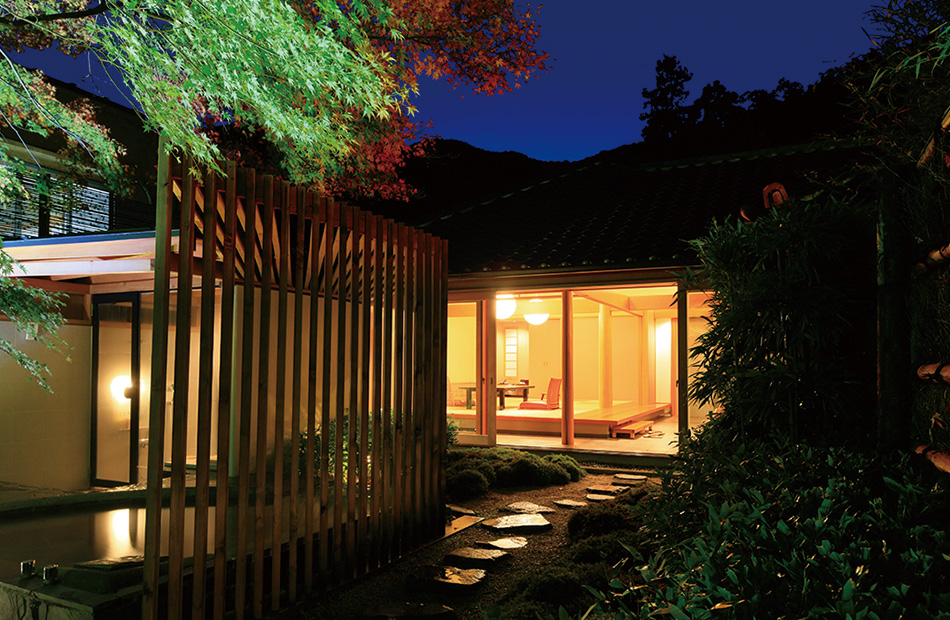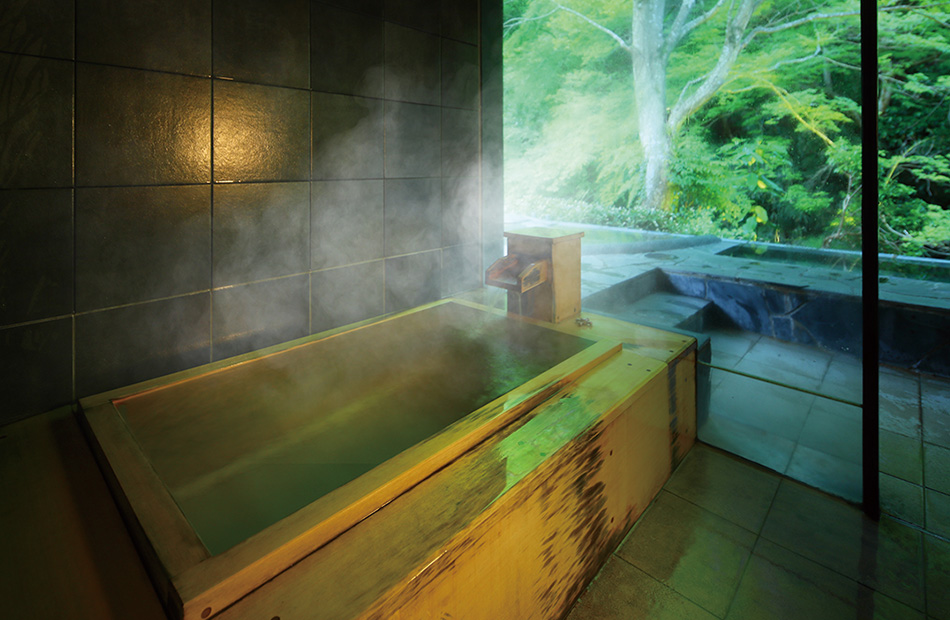 Spring Quality and Effect
The rich sanatorium spring water is called "hot water for wounds" and has long been known for supporting quick recovery from bruises and wounds and from surgery. Enjoy the spring and its pleasant and moisturizing effect on the skin (Sodium, calcium, chloride, sulfate spring).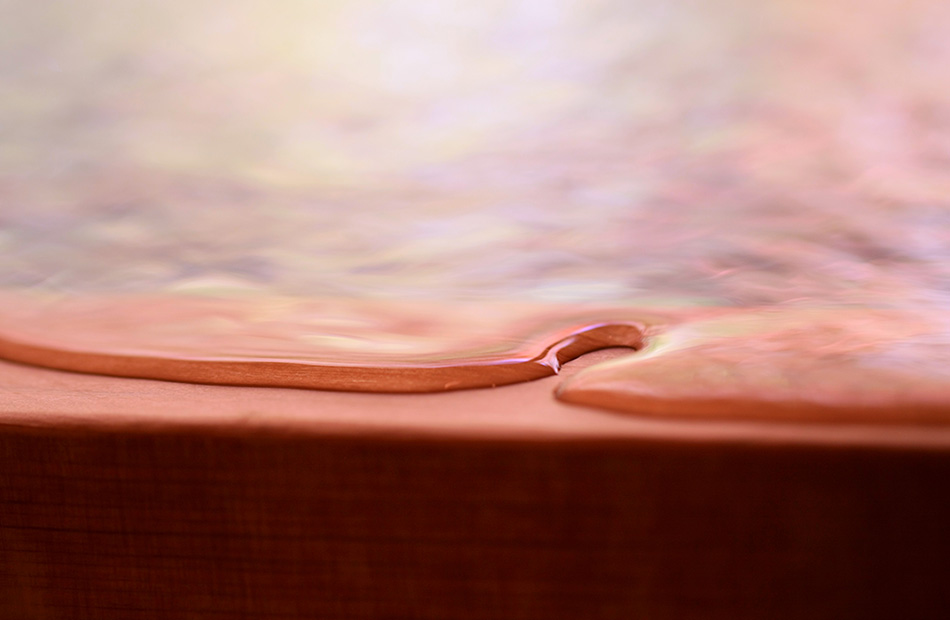 Amenity
At Homura, we provide carefully selected high-quality towels, loungewear, yukata (casual kimono), shampoo sets, skin care sets, which are suitable for your special day.